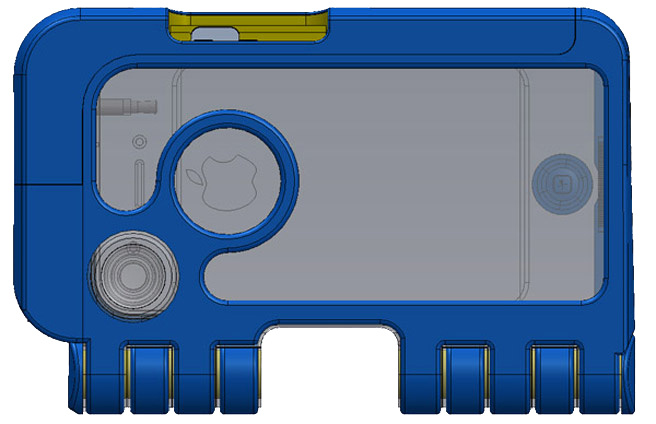 Lately, most of the buzz around the helmet cam market has belonged to the battle between GoPro and Contour, but what if you already owned a portable electronic device that was capable of capturing HD video? We're talking of course, about one of the smartest smart phones, the iPhone 4.
The idea behind the Pom-Cam (Point Of Me) is fairly simple: you already have a phone that is capable of taking HD video, you just need a case that is sturdy enough that your expensive phone doesn't end up an expensive paper weight, and gives you the options of mounting it onto a helmet, harness, or handlebar.In addition to the shockproof, water proof housing, the Pom-Cam also retains touch screen and button function even when in the case, and includes a quality wide angle lens to increase the field of view.
Currently the Pom-Cam is in its development phase, and Andrew Taylor and Shelby Paget are looking to drum up financial support via Kickstarter.
How is the Pom-Cam going to attach to you or your bike? You'll have to jump past the break to find out!
This video shows the steps Andrew and Shelby have taken so far, and features their current working prototype (the movie starts cranking at 2:17 with actual footage shot with an iPhone).
Obviously, these are all CAD drawings of the various features, but they clearly illustrate the final product. The iPhone will be housed in the protective housing, and then will snap into the clear housing that looks like it will offer additional protection to the screen while in use, and not obstruct the lens.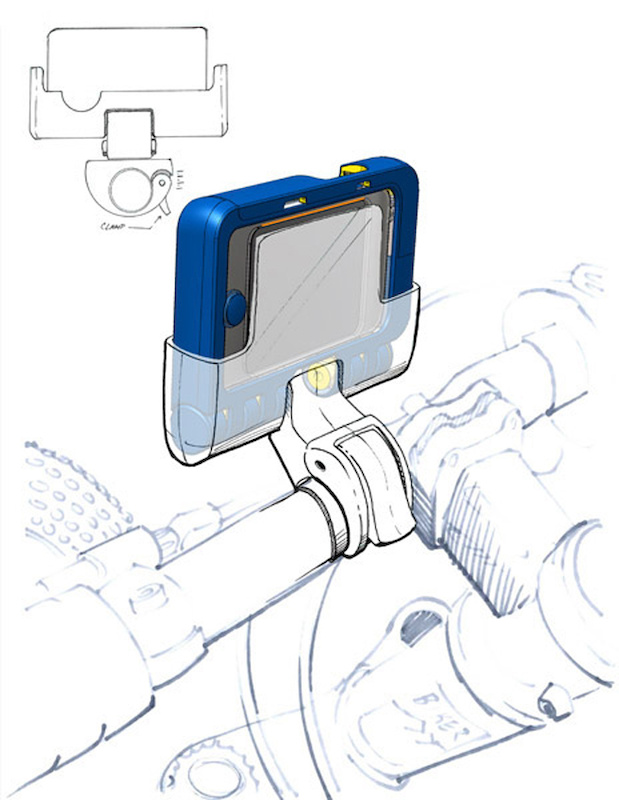 The goal is for multiple mounting options will be available including a handlebar quick release, suction cup, helmet mount, and chest mount.
THE HOUSING FEATURES:
– Quality wide angle lens
– Black rubberized shell
– Locking slider
– Hinged door for easy installation
– Water resistant
– Shock resistant
– Usable touchscreen and buttons
– Waterproof headphone and out-bore microphone jack
Basic POM Package will retail for $129.99 and the Premium POM Package (with every mount) will retail for $159.99. If you are interested, you can pre-order one here, which will help push development along. Also, for more information as it becomes available, you can find it on the POM website.