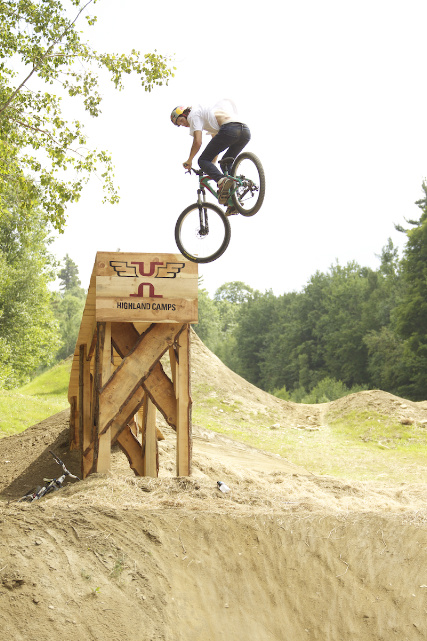 Fairly short notice here, but if you like live bike events, and you're not spending your Saturday morning watching the Tour, then head on over to Pinkbike.com to check out some mountain bike action starting at 12:45 PMÂ  EST.
First up is the Claymore Challenge, an elite slopestyle contest finding its home at Highland Mountain Bike Park in New Hampshire. The contest features a freeride star cast with rider like Brandon Semenuk, Cam McCaul, and Adam Hauk to name a few. If you're into freeride, or don't quite know what it's about: be sure to check out the show. You won't be disappointed.
Shortly after the start of the Claymore Challenge, Pinkbike will also be airing the Canadian XC Nationals live from the Canmore Nordic Center. The XC broadcast starts one hour from the start of the Claymore, with coverage starting at 1:45 PM EST.
Check out the full list of qualified riders for the Claymore challenge after the break!
22 that qualified in order:
Cameron McCaul
Brandon Semenuk
Darren Berrecloth
Adam Hauck
Ryan Howard
Geoff Gullevich
Tyler McCaul
Yannik Granieri
Kelly McGarry
Cam Zink
Aaron Chase
Paul Langlands
Casey Groves
Logan Peat
Ben Glassen
Alex Pro
Mitch Chubey
Eric Lawrenuk
Nick Simcik
Paul Basagoitia- Prequalified, no score
Greg Watts- Prequalified, no score
Andrew Taylor- Prequalified, no score