Apidura's streamlined Racing bikepacking bag family gets an all-new Long Top Tube Pack, doubling easy-access storage for ultra-endurance riders. The new form factor extends almost the entire toptube length from stem to seatpost, delivering the extra space for snacks & gadgets that Apidura's racers had been demanding, especially for small bikes already strapped for space.
Apidura Racing Long Top Tube Pack doubles accessible storage
For two years, the Apidura Racing Series has been paring bikepacking bags back to the lightweight, bare essentials to help ultra-distance racers go faster. But for riders looking to maximize their time on the bike vs. time stopped, pared back  lighter & more aero bag setups usually mean less storage you can reach while racing. So in direct response to athlete feedback asking for more carrying capacity on the underutilized toptube, the new Apidura Racing Long Top Tube Pack packs in twice as much waterproof storage that can be accessed either from the front or back.
After winning the 2019 Transcontinental Race, rider Fiona Kolbinger asked if Apidura could make her a longer toptube bag. Because her small frame limited the ability to securely mount a bright taillight high for good visibility (or to have much room inside the main triangle) Fiona wanted more space that she could reach while pedaling. And Apidura had a prototype for her already last fall. Since then, she and three other athletes have tested the new bag at the Atlas Mountain Race, Transcimbrica, Three Peaks, Race Around the Netherlands, and the Swiss Ultra Cycling Challenge (which Fiona won).
Now it's ready for you too.
Tech Details
The new Apidura Racing Long Top Tube Pack offers 2L of zippered storage at a claimed 210g, up from the 1L of the original magnetic closure toptube bag. The Long TT Pack is made of the same black waterproof & abrasion-resistant Hexalon fabric as the rest of the Racing family, and gets the usual Racing-series reflective logos for a bit better side visibility.
Two sewn-on main velcro straps secure the bag to your toptube, a third rear toptube strap can be removed or relocated into one of two attachment points to match up with a frame bag.
Then, a front velcro strap secures the bag around the steerer tube and a webbing strap and buckle secure the bag around the seatpost – allowing you to pull firmly on the waterproof 2-way zippers in either direction without the bag moving.
Inside of the thin & extra-long bag, an adjustable velcro divider keeps the sides from bulging out, and helps keep your goodies organized. The bag has a protected cable port flap up front to power your devices without letting rain in, and a padded foam base & removable felt liner that keeps your gadgets from rattling around & protected.
Apidura Racing Long Top Tube Pack – Pricing & availability
The £72 / $92 / €80 $92 Apidura Racing Long Top Tube Pack is available now, shipping out this week direct from Apidura.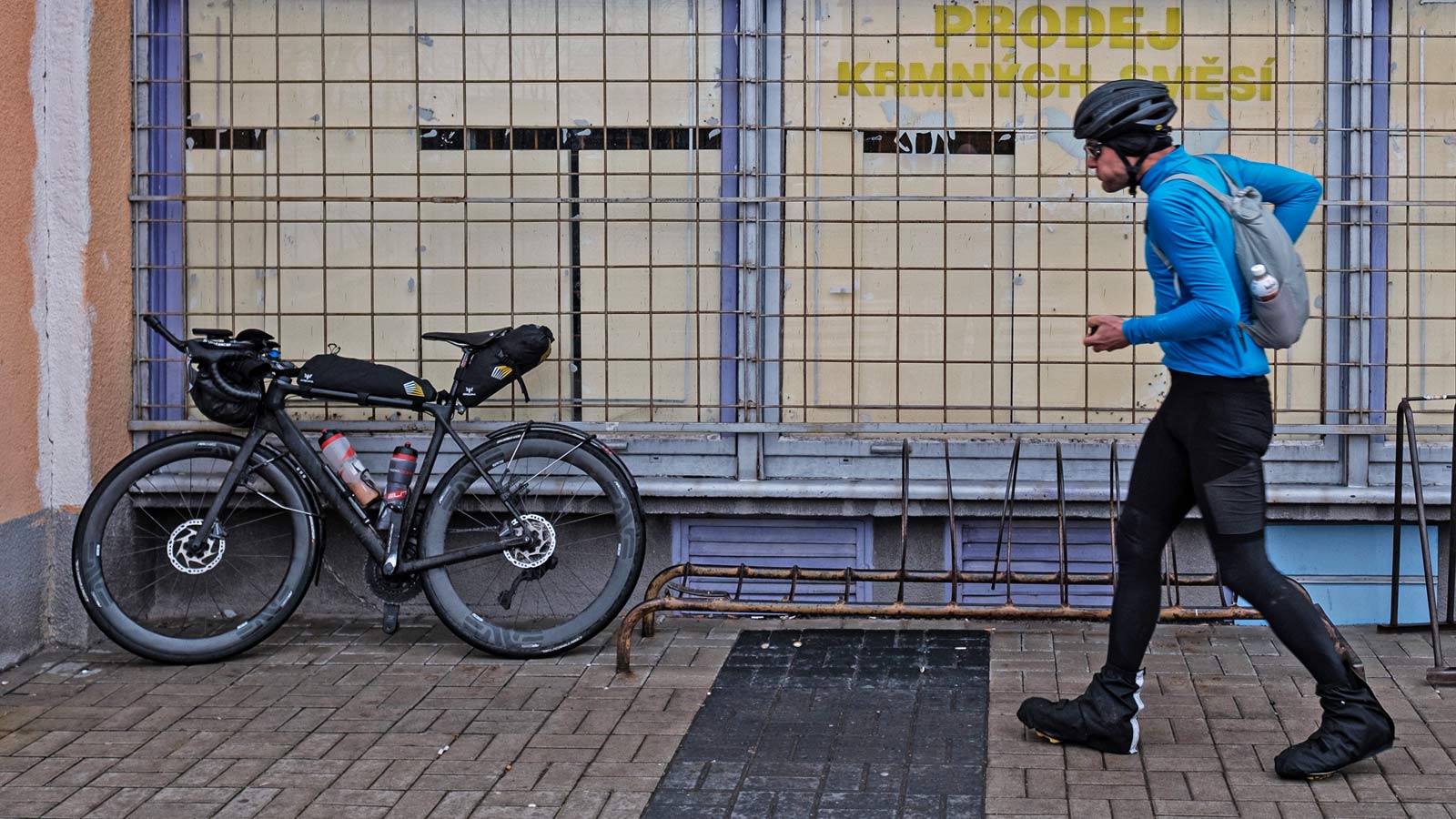 The new toptube bag can be paired with a frame pack for more customized storage, or used alone for easy snack and gadget access. You don't even need to be competing in some ultra-endurance race, you just need to have enough standover clearance on your bike that having a bag on the toptube won't bug you.