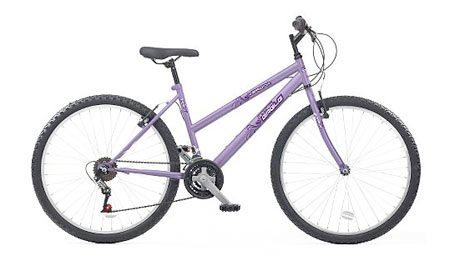 It pains me to write this article.  On the surface, ASDA should be applauded for attempting to make bicycles available to the masses by using their buying power to offer a bike at an extremely affordable price.  They launched their Pedal Power initiative to great fanfare in June during Bike Week.  ASDA President and CEO Andy Bond even went on a 1,000 mile bike ride to raise money for cycling-related charities and groups.
Here's the problem:  The bike (yep, I know, what else did we expect) apparently sucks. Dubbed the British Eagle, it's a £70 bike made with the cheapest parts available.  Helen Pidd, a cyclist and writer for The Guardian, rode one for a while and summarized the experience thusly: "It was horrible to ride…This is the real downer with cheap bikes: they put you off cycling."
I would argue that non-cyclists just looking for a mode of transportation wouldn't be quite so persnickety about riding an 18kg bike around, but certainly when the parts simply don't shift, roll or stop like they're supposed to, too many of these bikes will end up in dumpsters or landfills…and the Pedal Power dream remains just that.