Need to use your road or mountain bike for a quick journey to the shops, or to get to the local watering hole on a Friday night? It's likely you won't want to wear your cycling shoes for those occasions, as walking around in SPDs is never a good time. Instead of swapping out your clipless pedals for flats every time, you can actually temporarily convert your clipless pedal into a platform. Here's the latest component from Crankwork designed to do just that.
Crankwork Adapters for Clipless to Flats Conversion
The Crankwork Clipless Pedal to Platform Adapters allow you to quickly swap your clipless pedal for a flat option without removing the pedals. The adapters are designed to be light and durable, made from 100% aircraft grade aluminum. These are very similar to an offering from Fly Pedals, but are lower in profile and weigh 11g less at a claimed 57g each.
That said, they do have fewer traction pins; 8 versus the 12 you'll see on the Fly Pedals platform. The Crankwork pedal adapters are said to work with all clipless pedals that have 2 and 3 hole cleat options, including cleats from the following brands:
Shimano SPD / SPD-SL
Look KEO
Keo2Max
Time ATAC
Crank Brothers Egg Brothers & Candy
Speedplay
Clic & RXS, Infinity Pedals, and S-Track & Delta
What you will need to consider is the Q-Factor of your clipless pedals. If too narrow, there may be compatibility issues with the Crankwork adapter as it needs sufficient clearance on the inboard side so as not to interfere with the crank arm.
How do you install them?
This is said to be a quick and easy job. You simply bolt the necessary set of cleats to the adapter via the four available holes in the centre of the platform. You then click the platform into place on the pedal, just as you would the cleats on the bottom of your cycling shoes.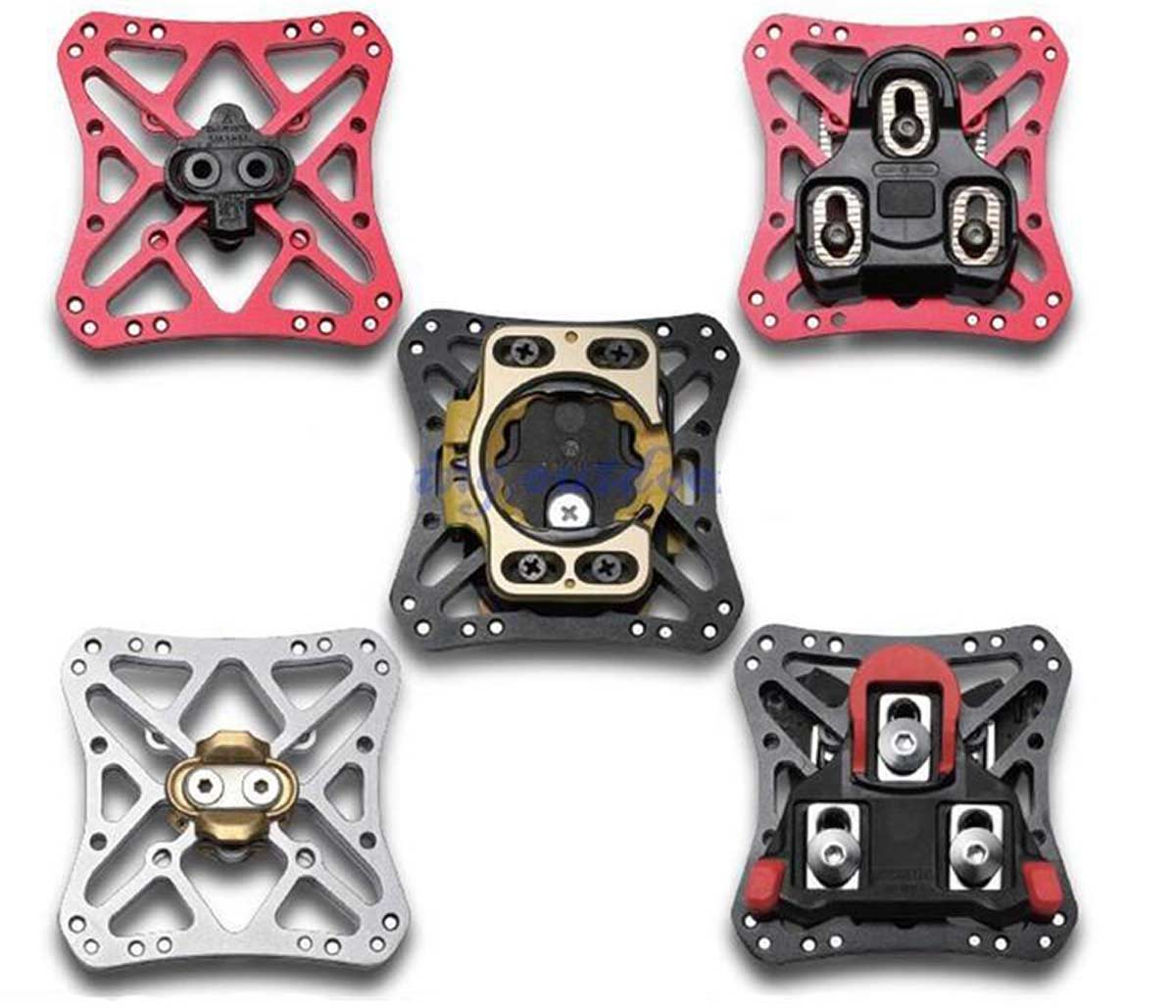 Pricing & Availability
Pick up the Crankwork Clipless Pedal to Platform Adapters for £21.55 in one of five colorways from Amazon.