Carbon Fiber. Whether you agree with it or not, it is definitely gaining traction in the market, especially within the mountain bike segment. To be competitive in the Trail or All mountain category these days as far as weight is concerned, you pretty much have to have at least one carbon bike in the line up it seems.
As one of the last hold outs, Intense has resisted the carbon push and continued to put out some of the highest quality aluminum frames that were still made in the US. Apparently, Intense has actually been working on the Carbine for nearly 3 years and now has quite the bike to show for it. The result? The all new 140-152 travel Carbine All Mountain bike!
UPDATE: Actual complete bike weights and real-world photos posted here.
Jump past the break to get the details!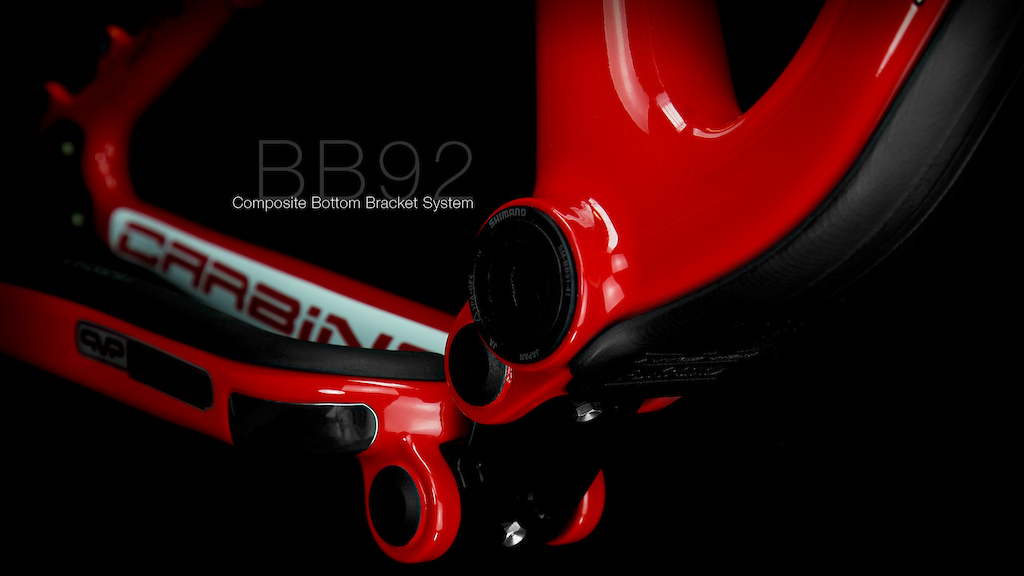 Like other Intense full suspension bikes, the Carbine is built on the tried and true VPP suspension system. In order to keep the pivots rolling smooth, they employ the proven locking collet bolt axle system, along with sealed angular contact bearings fitted with grease fittings to facilitate maintenance.
Bottom bracket wise you will find a BB92 press fit shell to maximize stiffness at the crank. Nothing seems to be mentioned about the lack of ISCG tabs, so I'm guessing the frame is simply without, which is a bummer but not the end of the world.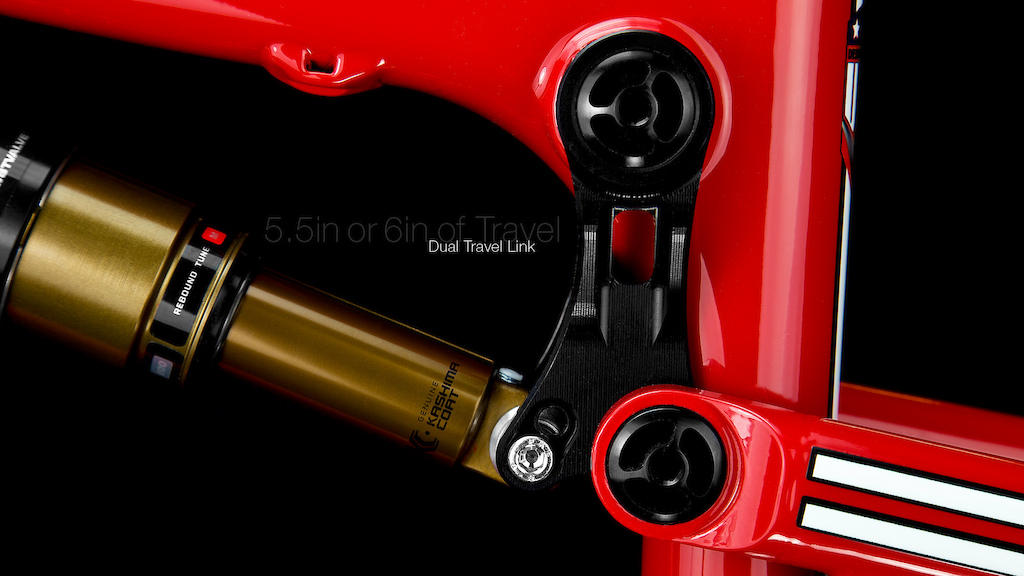 Like the alloy Tracer 2, the Carbine offers two travel settings at either 140 or 152mm, which is only slightly less than the 145-160 of the Tracer. This, and the lack of ISCG tabs will make the Tracer the clear choice for riders who plan on punishing their bike, yet the Carbine will likely be the go to bike if you are looking for a light, ride everything, ripper. Suspension duties will be handled by a Kashima coated Fox RP23 with a custom tune for the Carbine.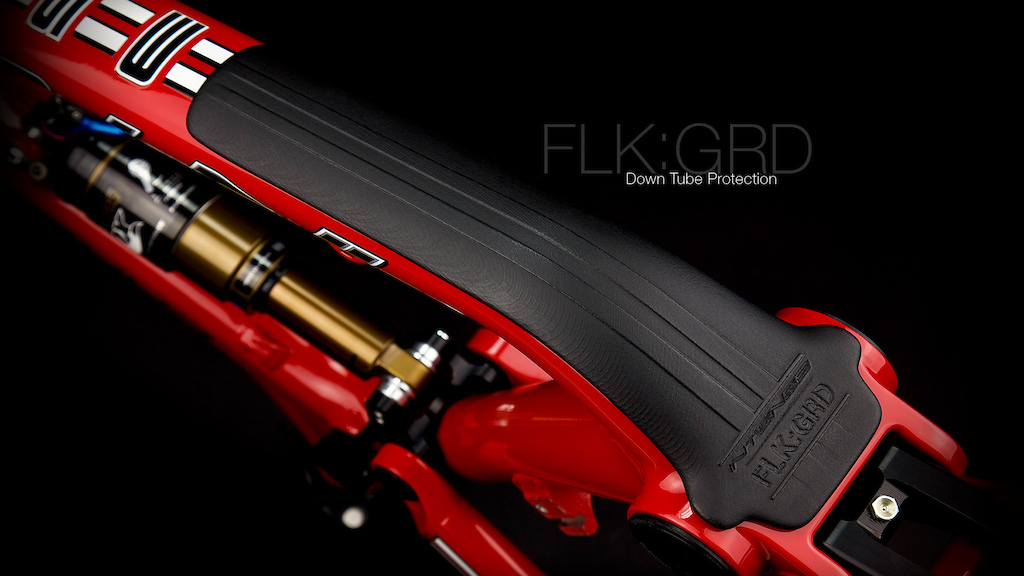 Following in the footsteps of many other carbon All Mountain bikes, the Carbine has a built in down tube protector dubbed the FLK:GRD. However, unlike most other guards, the Carbine's actually extends past the BB shell making it more of a skid plate, than a guard.
Replaceable G1 dropouts mean you aren't pigeon holed into just one rear axle system. In fact, the G1 will accept standard quick release, Shimano 142×12, and the Syntace X12 system.
So just how light is it? Intense has a claimed weight of 5.5lbs for the frame, which is right on par with some of the lightest carbon AM bikes on the market. Retail price for the frame only right now is pegged at $2,579, and should be available soon. For more info including geometry, be sure to check out the Carbine mini site!
Features:
Intended use: Trail / AM / Enduro
Patented VPP suspension
Fox Factory Kashima RP23 custom Carbine tune
Tapered Head tube 1.5 / 1-1/8″
Composite BB92 bottom Bracket
Replaceable " G1 " drop out system (QR 135 , Syntace142 X12 , Shimano 142 QR12 )
Adjustable Travel 5.5″ to 6″ , 140 to 152mm
Dropper post cable routing
H2o bottle mounts
Direct mount front derailer
Intense "FLK- GRD" down tube and Chain stay protection system
Angular contact bearing / collet axle system with replaceable zirk fittings
Available in Naked Carbon or Intense Red
5.5 lbs medium frame weight w/ Fox RP23