As ENVE points out, road riding has evolved. While the hard core road racing set is still there, we've seen a rise in bikes designed to run wider tires with more capable frames, and cover ground somewhere in between pure road and gravel. The popular nomenclature for this category is All Road, which is where the AR in the name of ENVE's newest bar comes from.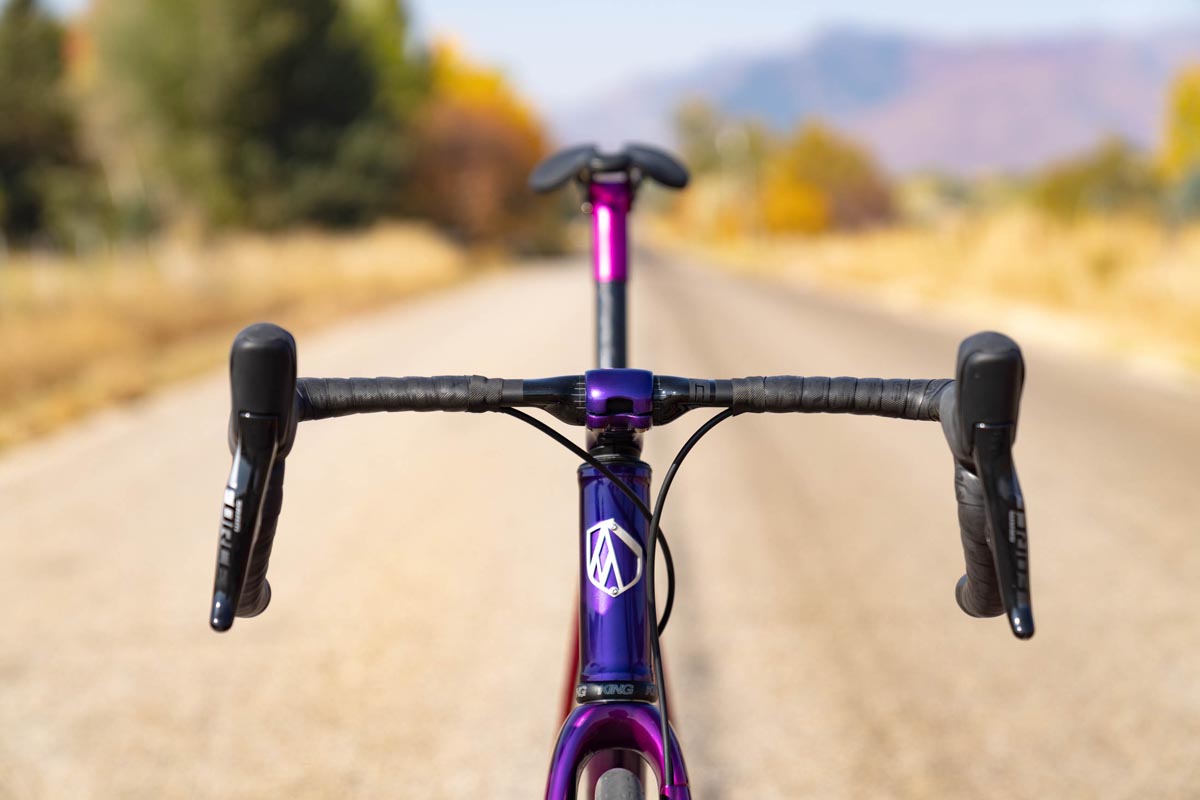 The SES bit is of course in reference to the Smart ENVE System, or the fact that the bars are aerodynamically optimized using both CFD and the wind tunnel to provide real-world benefits. In this case though, the aero shaping has also been used to tune the damping and compliance of the bar since these will likely be found on rough surfaces as much as smooth pavement.
If you want to really maximize the aero benefit, the cable can be routed internally through the bar with an opening at the stem for fully hidden cables. Not into internal routing? They can also be routed externally, with a channel to help hide the cables under the bar tape.
As these are "All Road" bars, the shape reflects that with a 23.5mm compound-flared drop that sits between the SES Aero and G Series bars. Offered in five sizes, all bars have a 76mm reach and 127mm drop.
Available now, the bars are priced at $375
Learn more at Enve.com.