For decades, the Park Derailleur Alignment Gauge has been a fixture of bike shops all over the globe. Most recently, the DAG-2.2 was given some key updates to work with modern frames. But with arguably better tools from other tool builders out there, Park needed to head back to the drawing board to come up with something completely new. Something like the DAG-3.
Compared to the DAG-2.2, the DAG-3 brings Park's derailleur hanger alignment tool into the 21st century with better precision and a more user-friendly design. Now made from an extruded aluminum body, the square steel design is gone in favor of a lighter, round profile.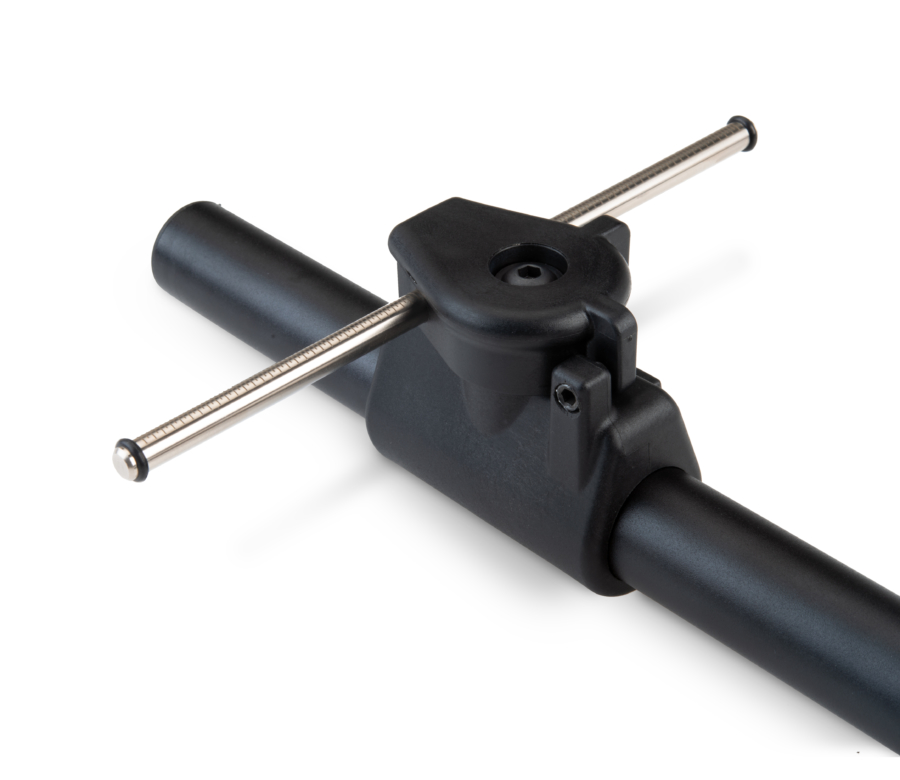 One of the hang ups of the previous DAG tools was the inability to easily move the indicator around chain and seat stays. Tools like the Abbey HAG made this an effortless process, so the new Park Tool model had to deliver.
To make that happen, the sliding indicator is now housed in a rotating mount that flips into place. The 16.5″ long tool is said to be compatible with 16-29″+ wheels (ISO/ETRTO rim sizes from 317 to 630+), and the low profile head is designed to work with thru axle hangers with tight clearance including Shimano Direct Mount hangers.
To keep it functioning in the long run, the M10 threaded tip is replaceable. Priced at $116.95, the DAG-3 is part of a handful of new tools that were recently launched by Park Tool.