If you've been saving for a set of the Roval Control SL Team Issue wheels since the release last year – hold on – we have some news for you.
The New Roval Control Carbon wheelset looks to channel the performance and technology of the Flagship $2500 Control SL package in a much more palatable $1300 offering. Taking bits from the flagship wheelset and swapping out hubs – the new Control Carbon looks like an all-around hero.
Is that the same rim?
Sat next to each other, the Control and Control SL wheelsets are striking similar; the rim on the Control Carbon is the same super shallow, asymmetrical, 358g/rim design used on the SL. It's the same rim – only with four more spokes.
Roval beefed up the rim on its flagship mountain bike wheels in 2020 to preserve speed and lateral stiffness. Roval chose a combination of composite materials and engineering a layup schedule with continuous fiber across the sidewall. Claiming the new design is 50% more compliant than the previous Control SLs, and offers 29% more impact strength.
The Control SL rim is a zero-bead-hook design with a 29mm-inner width, 4mm FlatTop Bead Hook, said to help resist pinch flats. The team at Roval experimented with 16 different hook shapes before settling on the current version.
They claim the new rim takes 22% more force to pinch a tire than the previous model. The rim design also helps to maximize the bracing angles, giving the wheel strength and lateral stiffness.
Roval also includes some extra spokes and nipples just in case you need them.
Roval Control Carbon – New DT 350 hubs
In fitting tandem, the new Roval Control Carbons spin on the newest DT Swiss 350 hubs. These new DT Swiss straight pull hubs feature a 36 tooth Star Ratchet (compared to the DT-240 54T) and six-bolt mounting.
The wheelset comes stock set up for 110x15mm front and 148x12mm boost spacing. Plus the wheelset ships with end cap adapters for different fork configurations.
The DT 350 is a popular hub for performance and maintenance longevity. Though it may weigh slightly more, fewer service intervals and less money are worth a couple of grams – in my opinion.
Roval Control Carbon full specifications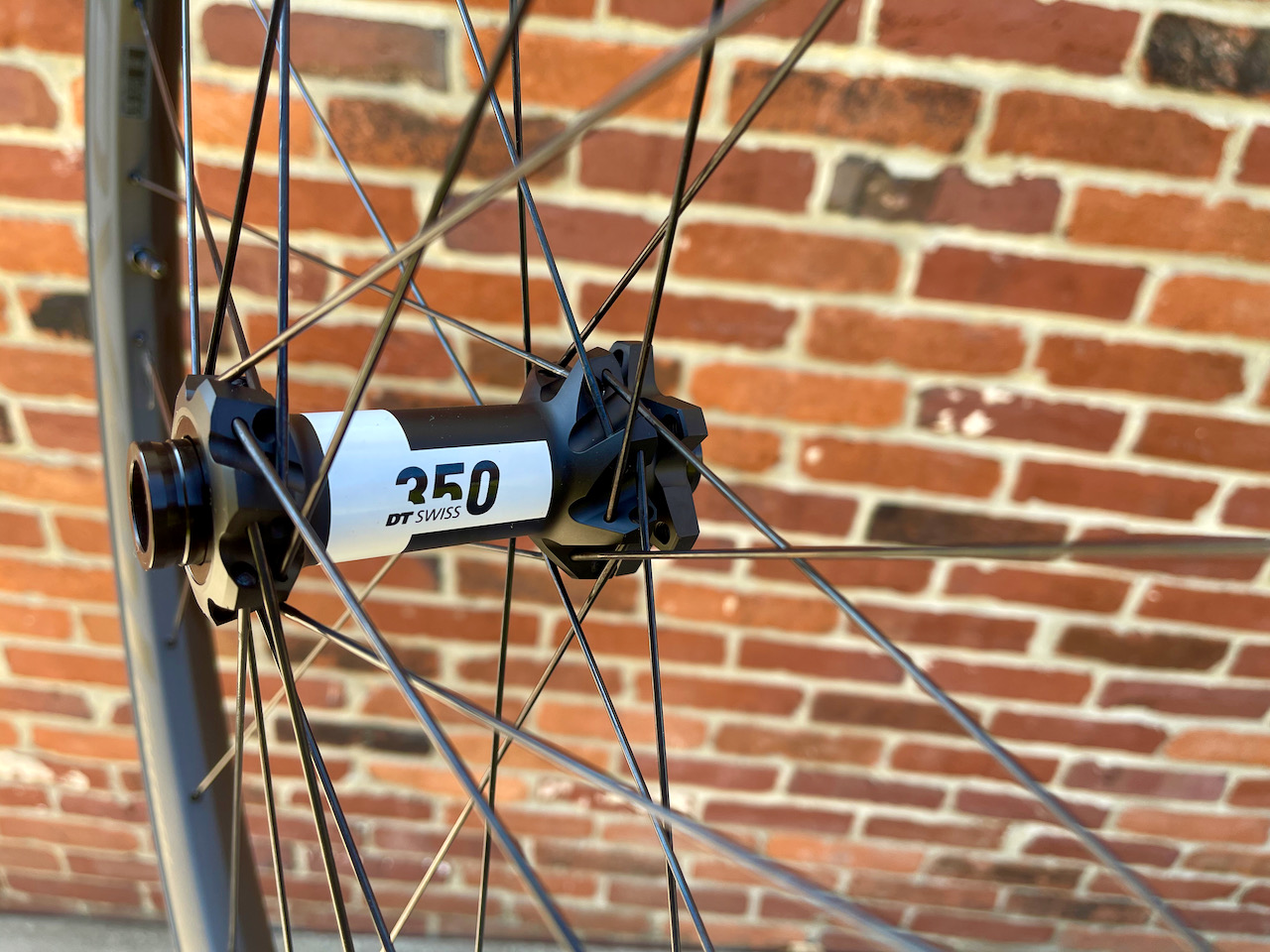 Rim: Carbon Control SL 29"
29mm Internal Width
4mm FlatTop Bead Hook
Tubeless Compatible/valves included
New DT Swiss 350 Hub Straight-pull
6-bolt Rotor – 36t Star Ratchet System
Thru Axle 110x15mm & 148x12mm
Claimed weight: 1450g with Tubeless Rim Tape
MSRP: $1350.00 – Wheelset
Lifetime Warranty – No-Fault Crash Replacement
Weights
The Roval Control Carbons come in at a very respectable 1458g including rim tape and valve cores.
Availability
The Roval Control Carbon wheels are available now from your local Specialized dealer or online. Look for a full review coming up.