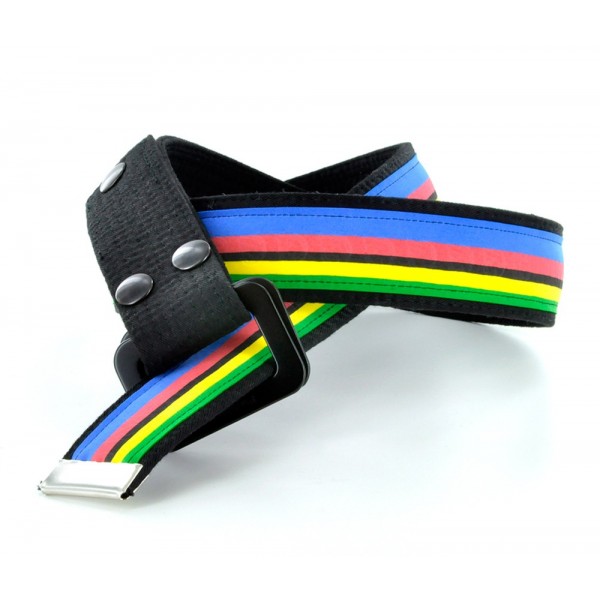 Pants'Fix just sent over a link to their new 26 Inches belts made with bar tape stitched to a woven cotton canvas belt. Sure, you say, I could make those, and you're right. The trick is the buckle.
The buckle is aluminum and not only holds the belt tight, but it hides the loose end so that the entire belt looks custom made for your waist. Once set, it snaps open and closed so you don't have to undo all your hard work. All you have to do is wear your skinny little jeans low enough that we can still see it under your shirt, you hipster, you.
Shown above in Rainbow stripes for you World Champions, it's also available in black carbon, coral and blue/white and a few others, all for $60.00 to $69.00 each.
Check the video after the break to see how it works…
They also make matching bracelets.