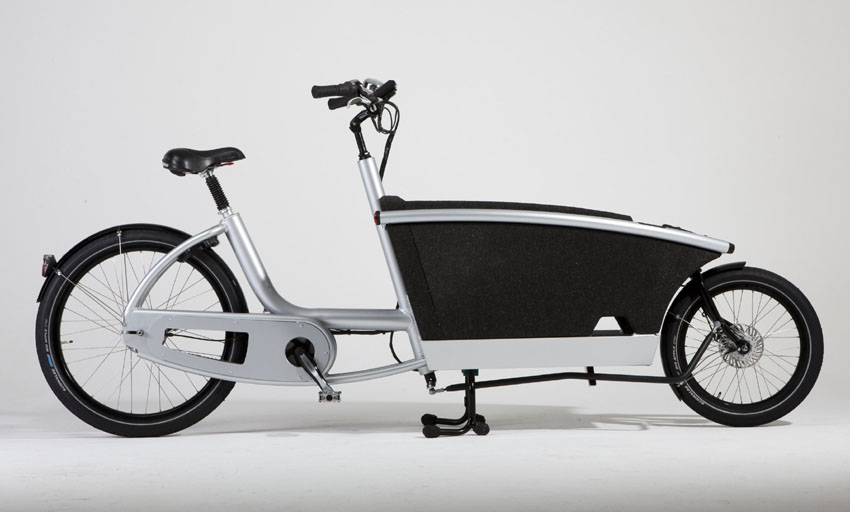 No stranger to killer concepts, Wytze van Mansum's latest creation graced the entry way to Eurobike.
An electric assist Bakfiets style cargo bike, this prototype is close to but not quite ready for production. Using a motor to add oomph to your pedal power, the "Urban Arrow" lets you easily haul up to 180kg (~400lbs) in the front basket. It's long enough for children to sit in alongside some groceries, etc., and there will be a rain cover for both rider and driver on the production model.
Other tweaks that van Mansum plans to make before it gets built include a removable cargo box so it can be used like a flat bed, better tires, a fully closed chaincase, front hub dynamo to power the lights and more.
Jump in for more pics and links…
Unlike a lot of concepts we show you here, this one looks like it'll actually be built. Dutch bike brand Urban Arrow hired van Mansum to create this bike to "replace the second car."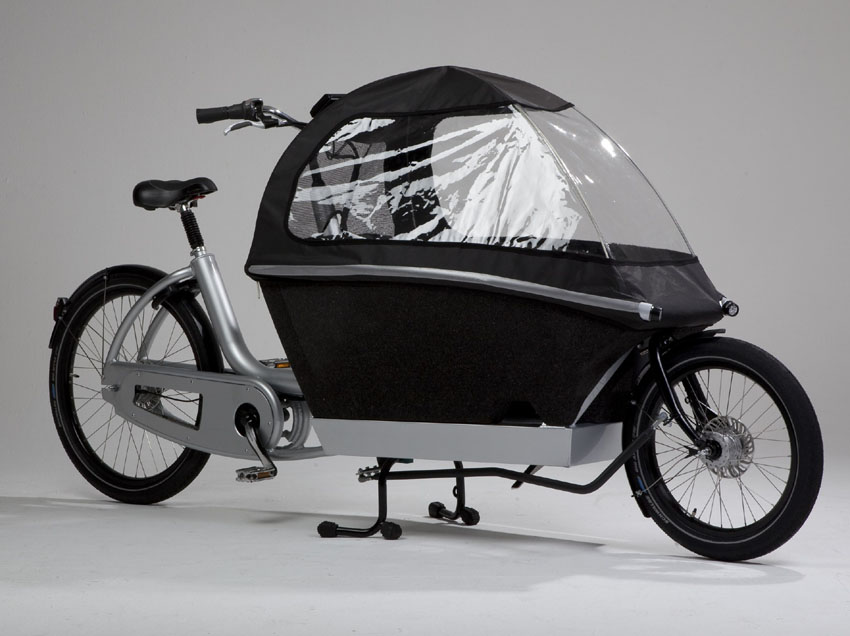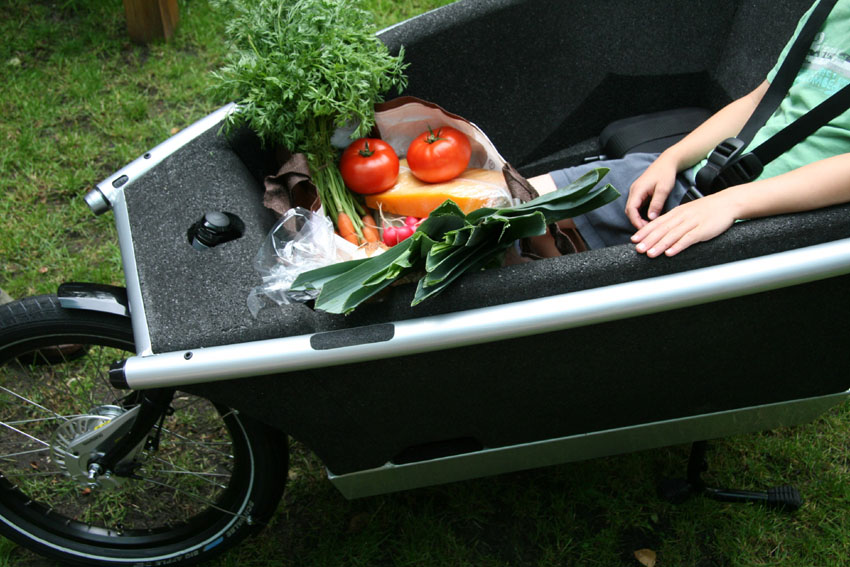 For more info, check out the as usual great reporting on all things bicycle design at BicycleDesign.net. Oh, and the official website is up for this project, too, at www.urbanarrow.com.