Grips, a dropper post, and now… pedals. Wolf Tooth Components has been extremely busy lately with a number of big product launches. Now they're putting their manufacturing spin into flat pedals with the new Waveform Aluminum Pedals.
As you'd expect from most products from Wolf Tooth Components, the Waveform pedals are designed, machined, assembled, and shipped from their headquarters in Minnesota. The pedal bodies are machined from 6061-T6 aluminum and then assembled with 17-4 PH stainless steel axles which are also manufactured in-house.
The Waveform comes in two sizes, Small and Large with the design proportionally scaled to the particular size. WTC is certainly not the first company to offer multiple platform sizes, but it's good to see more options depending on your needs. The Small measures 105mm x 99mm at 373g per pair, while the Large is 112mm x 106mm and 384g per pair.
The platform uses a dual concave design, with the center measuring 12.5mm thick and 14mm thick at the edges.
Each side of the pedal features 11 stainless steel traction pins which drop in from the opposite side of the pedal for easy removal. Six replacement pins are included with each pair, but all of the individual components are also available as replacement parts.
Waveform pedals spin on three bearings plus an Igus bushing with seals at both ends to keep them spinning freely in all conditions.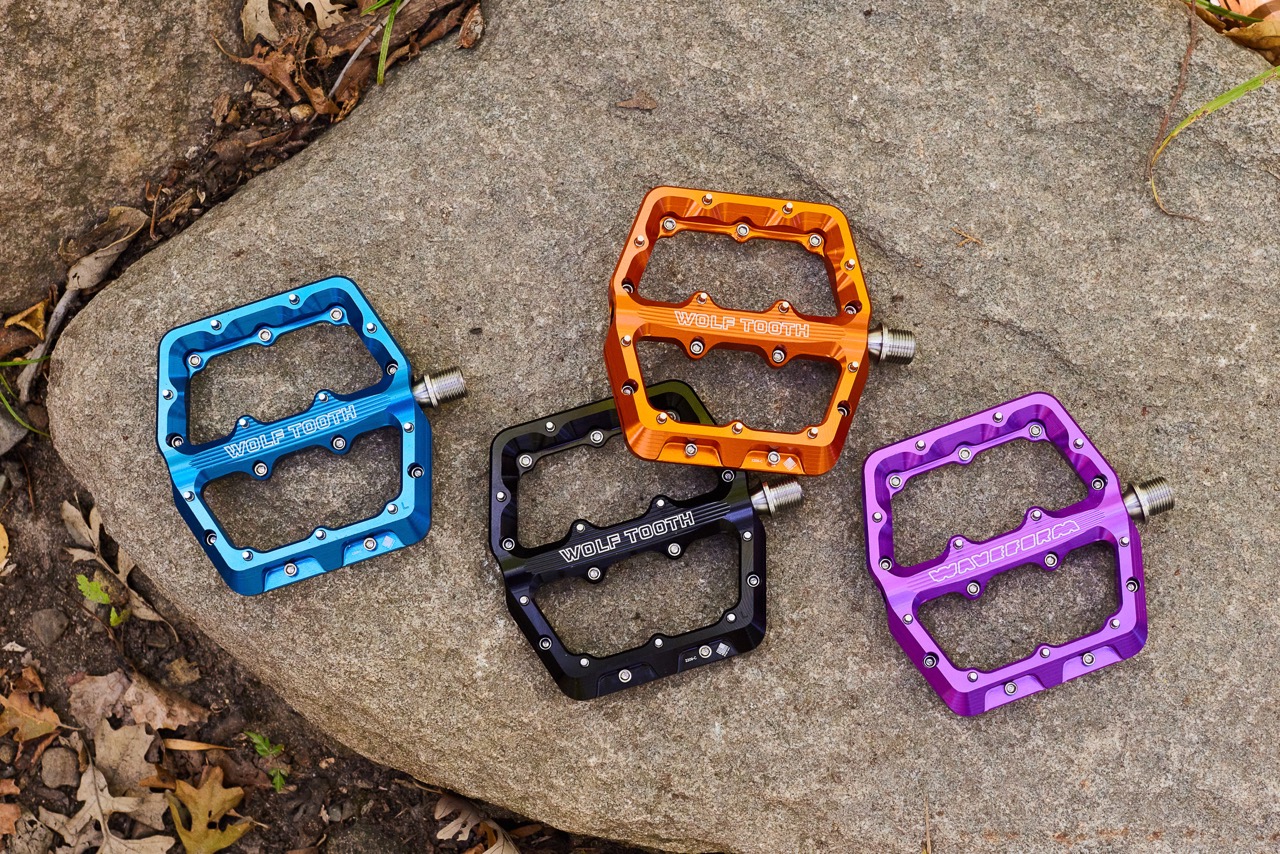 Available in four colors and two sizes, Waveform pedals sell for $199.95 per pair and are available now with a five year warranty.