As fall creeps in and cold mornings approach, Zwift announces several additions to its platform to make indoor training easier to navigate, visually enticing, and more fun.
To celebrate the start of Zwift season, the product design team at Zwift unveiled the new updates to look for in what's left of 2022. The updates and new content included everything from new training features, updated routes and improved event (and racing) capabilities. Plus — on-demand services that will help all riders enjoy the indoor cycling season.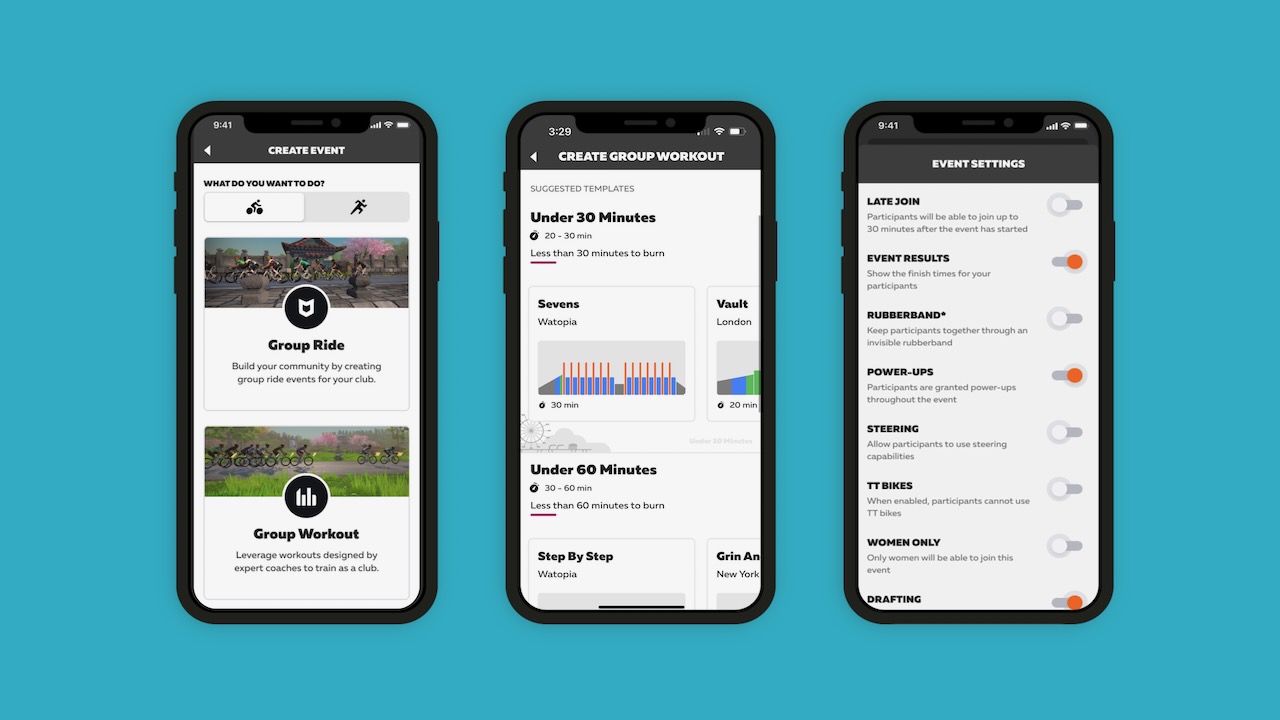 "Making Zwift more simple is one of the biggest opportunities for our expanding audience. We're continually looking at new ways to make Zwift more accessible, easier to use, and more fun – whether you're new to the platform or have been here for years," said Zwift Vice President of Content, Mark Cote. "With so many different ways to Zwift, this year we've focused on building out the tools that empower our community to create their own Zwift experience. We have improved in-game discovery, enhanced the toolsets of Zwift Clubs, and added to our library of 24-7 on-demand content. We believe our experiences this season will help make Zwift a more engaging and personalized experience for members worldwide."
Zwift — what's new?
Training choices
When the Zwift season hits, training is a significant focus of users. No one wants to spend their interval time looking for where the workouts are on the home screen. Zwift felt the same way and updated the home screen user interface, making it easier and more intuitive for riders to discover new workouts that fit their training needs.
Zwifters can now search for workouts by duration and perceived effort. The rider will also be able to learn more about each individual workout through improved graphic detail.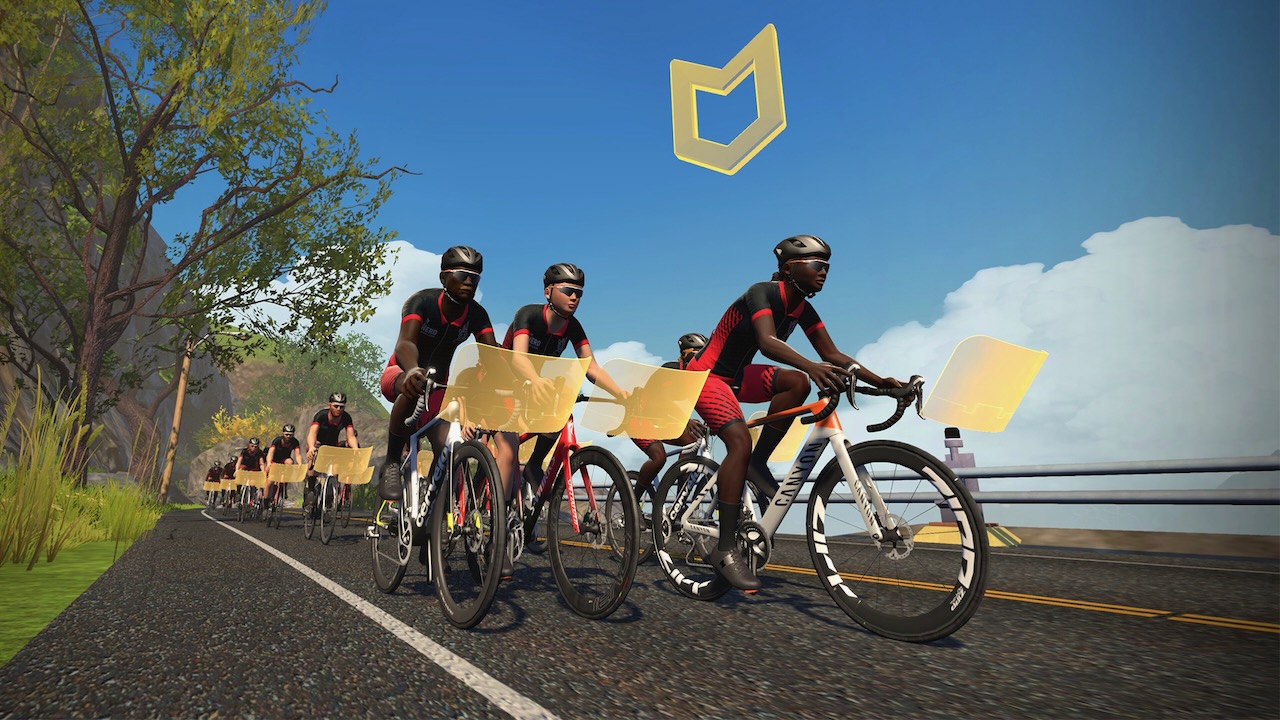 PacePartners
For those that have used PacePartners for training, you know the value, and the program just recently graduated from the Zwift FutureWorks test program. For those unfamiliar, PacePartners are prominently featured on the home screen and give riders the option to join a group ride for a social workout at various paces — like finding the perfect group ride for the day.
PacePartners allow Zwifters to compete against their past personal records, allowing the rider to chase down their best performances. This feature will also help riders looking to pace their efforts and get the most from each ride. The updated version will feature a holographic display of your past rides.
Route Based Workouts — no FTP needed
Most riders have "interval spots" in the real world, so why not Zwift? That is precisely what the new Route Base Workouts will provide, so forget the FTP training and ride the route. The Route Based Workouts can be alternative to FTP-based training, providing a more accessible pathway into structured training on the platform.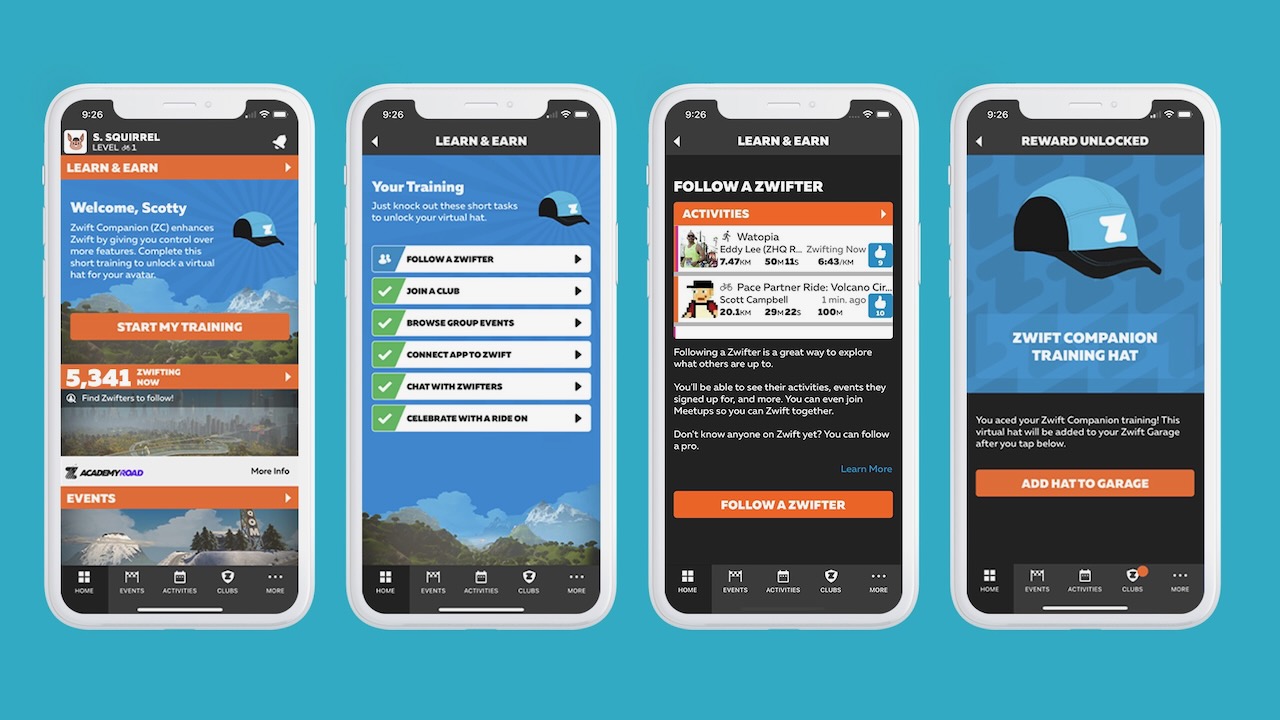 Route Based Workouts use Zwift's terrain and marked segments to create a structured workout plan, allowing for a mix of different efforts. The new feature will appear in the Zwift Academy Road program this year before expanding with more workout plans later this season.
While riders test their efforts on different terrain, Route Based Workouts can accurately calculate FTP and provide ease into 'traditional' structured workouts. Riders will learn more about their riding style, strengths, and weaknesses as they use the feature. Zwifters will also be given a cycling phenotype after completing some Route Based Workouts to help them understand their riding and where they can improve and attack.
What about racing?
Don't worry: Zwfit is still ramping up for more racing this Zwift season, and all the details are on a new dedicated racing website.
Zwift racing is a great way to train over the winter months or scratch that competitive itch early in the morning. Even cooler, you could discover you're an E-Sports phenom and could land yourself a spot racing the UCI Esports World Championship. That said, the Zwift Racing League is back and is open for registrations. The league boasts more than 1,800 teams and 15,000 riders participating last season and racing for all abilities.
ZRacing
ZRacing is a new thematic race series, changing each month of the year, looking to deliver always-on, easy-to-access competition worldwide. A new stage will run each week, and those taking part will be able to earn a monthly badge. ZRacing is for a busy rider's schedule, allowing you to warm up, race, and cool down — all in under one hour.
Elite Competition
For those who love the world of Elite E-Sports, Zwift will again be the host platform for the 2023 UCI Cycling Esports World Championships. The same as last year, Zwift will maintain the same accessible pathway. The open qualification pathway to the 2023 UCI Cycling Esports World Championships Qualification features qualifying events, followed by Continental Championships and glory! This selection style enabled Zwifter Loes Adegeest to represent her country in the 2022 UCI Cycling Esports World Champion and helped discover massive cycling talent using the platform.
Zwift Racing Auto-categorization
Category enforcement has always been challenging for Zwift, and the new update of auto-categorization looks to make Zwift racing fairer and more fun. The new auto-categorization ensures Zwifters compete against riders of similar abilities based on the platform's most recent ride data. So hopefully, no more sandbagging the C race with World Tour power.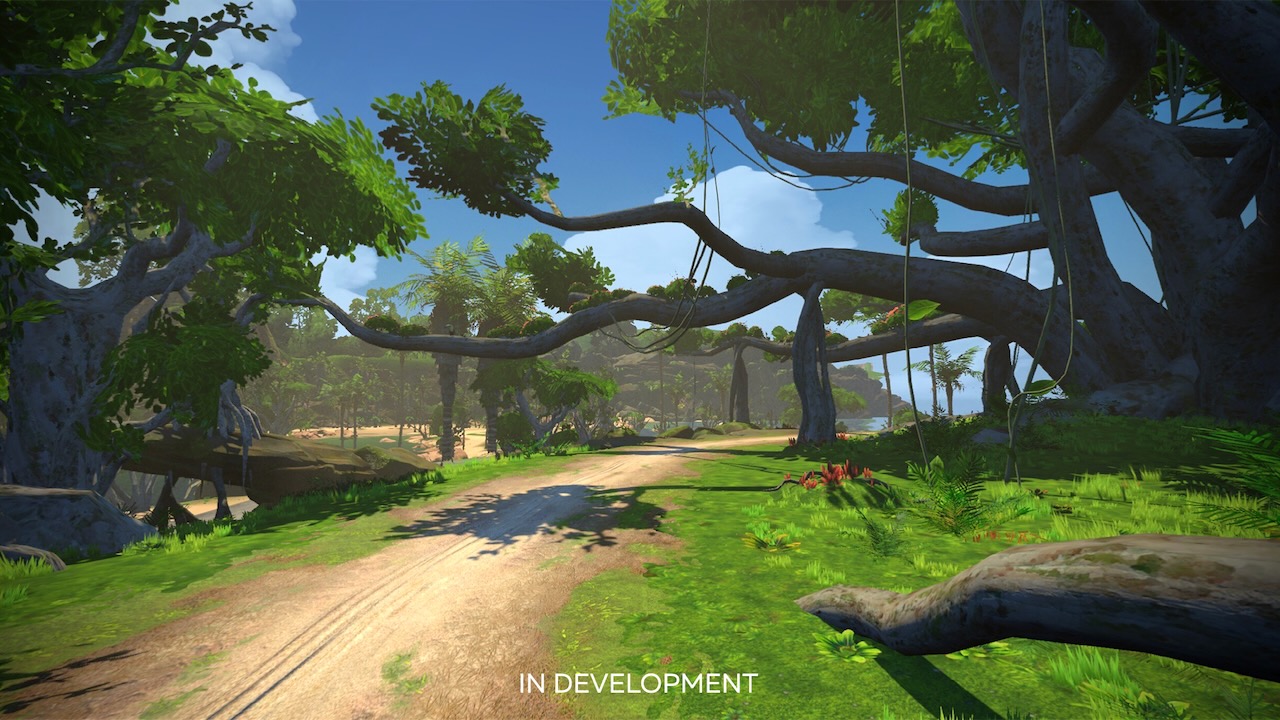 Zwift Makuri Islands—New Roads
The popular land of Zwift Makuri Islands will expand in November with roads, gravel, and dirt surfaces winding through the lush Urukazi (woo-roo-Kah-zi) map.
For those curious about the naming, Zwift world designers explained: '"Urukazi" is the combination of two Okinawan words — "uru" means "shore," and "Kazi" means "breeze." The combination of the two words is meant to evoke the serene, untouched character of the Southern Japanese archipelago.'
As for the terrain of Urukazi, riders will find Zwifts interpretation of the islands' scenery and atmosphere. The new expansion includes classic pavement, gravel, and a new type of surface not yet found anywhere else on Zwift.
For more information, check out Zwift.com