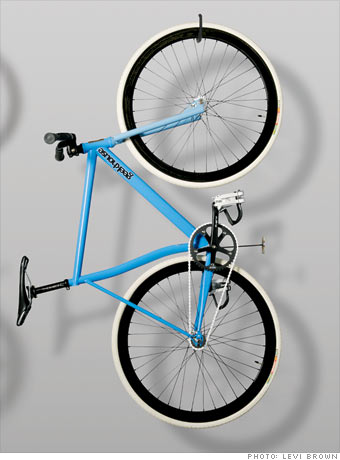 CNNmoney.com's Small Business section recently did a featurette on five American custom bicycle builders, including Calfee, Serotta, Moots, Bike Friday and Geekhouse.
Featured at left is Geekhouse's fixed gear city bike ($999 for frame, by far the least expensive of the bikes shown in this article), showing owner Marty Walsh's trademark curvy seat tube.  The brand is also known for sweet graphics and sparkly paint jobs.
They've got a nice gallery up of a bike from each brand mentioned.