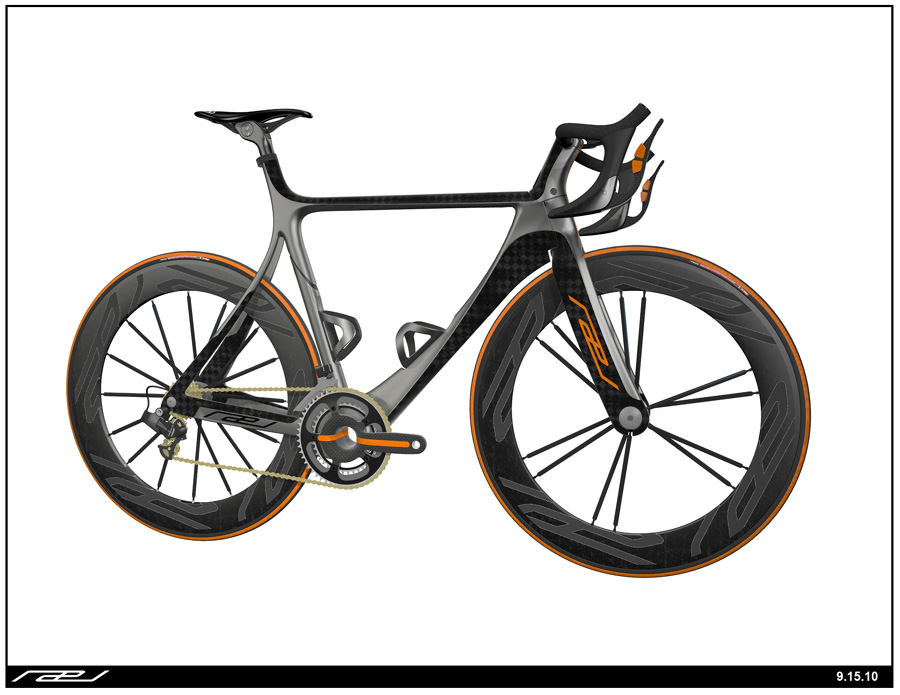 Remember that Cerevellum Hindsight rear view camera / blinky light?
Well, we're happy to report that that project continues to inch forward and hopefully (hopefully!) we'll see something come to market this year. If you don't know what it is, check it out right now, you won't regret it.
It turns out the designer, Evan Solida, has also been putting together a concept bike to showcase a few other things he thinks could benefit future bicycle design. The Rael, above, incorporates not only the Cerevellum in a complete built-in fashion, but provides Evan's take on improving some of the bikes major contact points.
Jump past the break for details on those inverted brake levers and more…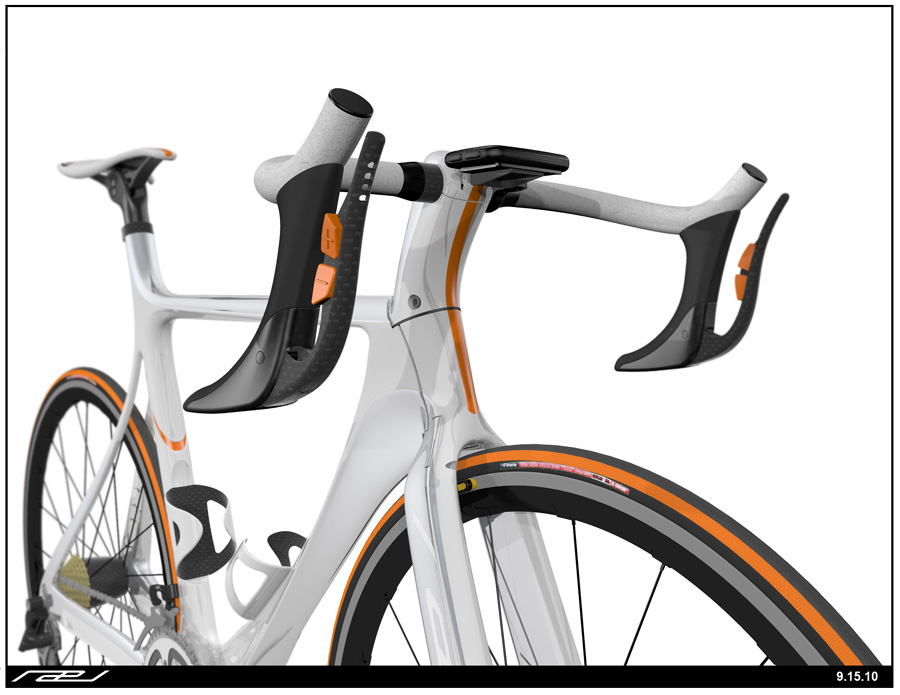 The Hindsight's camera is integrated into the seatstays and records loops, saving the segment just before registering a major impact plus the following 10 seconds, leaving the rider with video evidence of what happened. The video is output in real time on the computer screen, which keeps you abreast of traffic behind you. He's also working on a model with a secondary front camera that only records but won't display for safety reasons.
With the Rael, the computer/screen doubles as the rear-view display and cycling computer. The stem cap has an integrated charge display for the Shimano Di2 battery. The shift control buttons are integrated into the brake lever.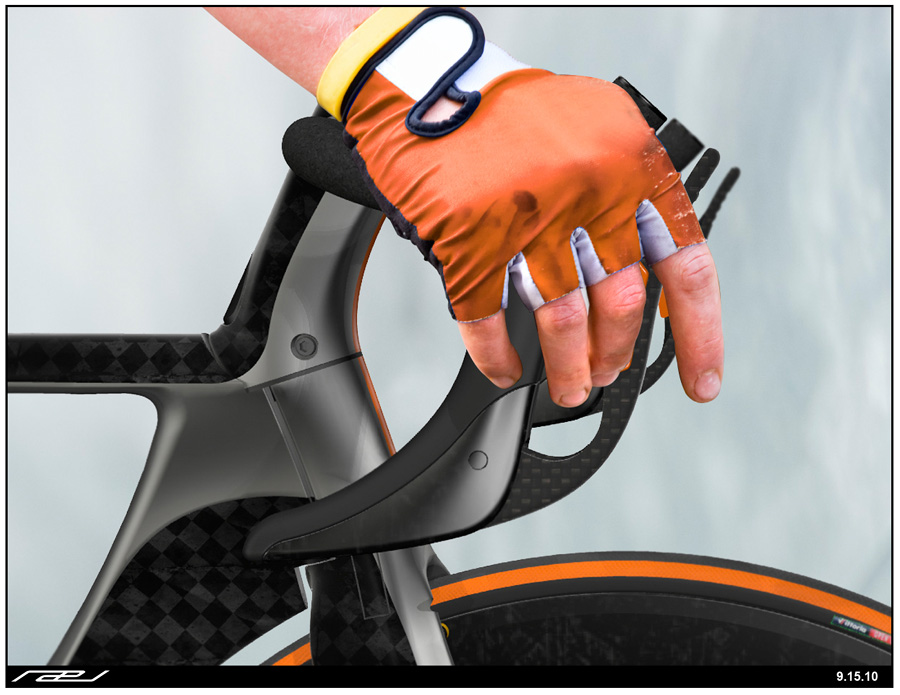 About the levers, Evan says:
"The Rael brake/shift levers replace the drops on regular road bike handlebars. Because the pivot for the brake lever is placed at the bottom, the rider has greater braking power and control while riding on the tops. Also, since the rider's index finger has greater reach, the levers flare out as they continue up, thus making the Rael levers more ergonomic."
The brakes are hidden inside the fork legs and frame to keep the bike visually clean and aero. Despite the tall looking stem, the geometry is virtually identical to standard road bikes, so handling should be very similar.
The wheels are proprietary and are built around a unique hub design with "V" shaped spokes that loop through the hub. This creates more even spoke tension and eliminates the need to thread them into the hub. The hub/bike interface is also proprietary in that it creates a very smooth mount to the bike. Evan says standard wheels can still be used, or the hubs could be offered separately with the bike so wheels could be built up with the rider's preferred rims. As designed, the bike would come with both a lightweight set of training wheels and deep section racing wheels.
Another unique feature is the cut in the seat tube with a dense elastomer inserted, effectively turning the frame into a giant leaf spring to give the bike a small bit suspension.
Via BicycleDesign.net and Evan Solida.