Leaked back in the spring by Lance Armstrong, Hammerhead's next generation Karoo 2 cycling computer just popped up for pre-order. It official now, more capable than ever before and at the same price. We've got the full details, a closer look and instructions on how you can get yours…
Hammerhead Karoo 2 Android-powered GPS cycling computer
We reviewed the original Karoo back in 2018 and really appreciated the big full-color display, and Android OS backbone that creates a powerful cycling computer with almost limitless ride tracking and navigating possibilities. Updated almost twice a month, this is a GPS cycling computer that actually gets better with time. Now after an early tease, version 2 is coming soon, and is available now for pre-order to Karoo users first.
So what's new in Karoo 2 – Tech details
Hammerhead calls the Karoo2 the best display of any cycling computer, with "the largest color spectrum and twice the pixel density (292ppi) of its closest rival, all on a smartphone-like responsive touchscreen". That's certainly something we appreciated with the original, and now the new anti-glare Dragontail glass promise even better visibility in both wet & sunny conditions.
The new Hammerhead Karoo 2 is 40% smaller and 33% lighter than the original, yet gets a more powerful quad-core Qualcomm processor inside and 32GB of storage. It keeps four simple exterior buttons for easy navigation in addition to the touchscreen, but now moves to USB-C for faster, waterproof charging.
With low energy Bluetooth, ANT+, WiFi, 3G, 4G & GPS connectivity, it can sync up with more other devices than any other cycling computer. Add in the Karoo 2's accurate on-board thermometer, 3-axis accelerometer, magnetometer & gyroscope, and this will track your ride more accurately than ever, backed by what is said to be the largest capacity battery of any cycling computer on the market.
The Hammerhead Karoo 2 is slimmer and also gets a new sleek, lower-profile out front mount.
It uses a new secure, but proprietary dual-lock connection for the slimmest, most aero setup, but is also backwards compatible with existing Garmin 1/4 turn mounts using an included adapter.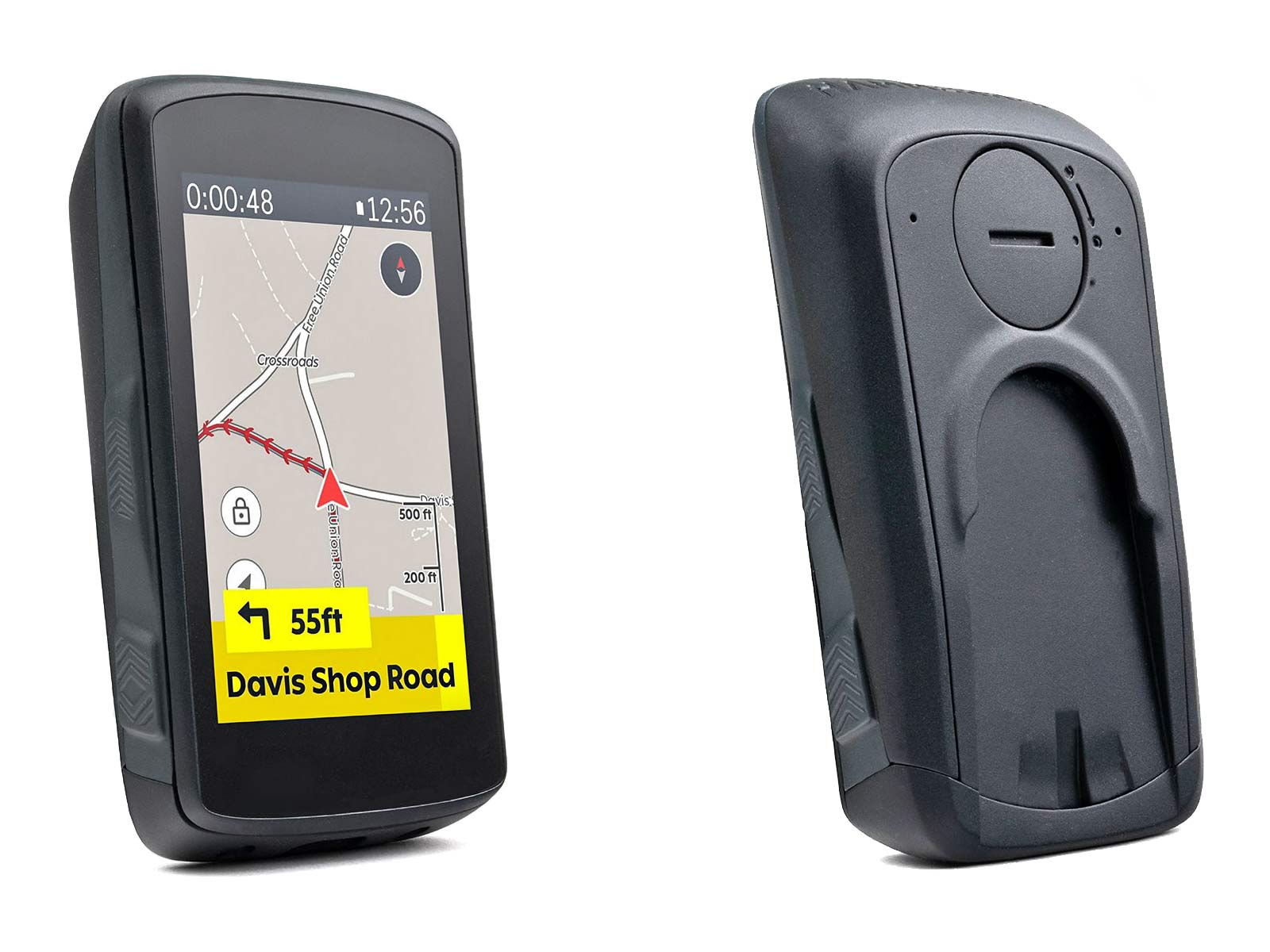 All the same Android powered adjustability and customization carries over, with syncing to the cloud, Strava Live segments, and trouble-free navigation.
How to pre-order your Karoo 2?
The new cycling computer is open now for pre-sale for the next 24 hours to existing Karoo users, but that just means the pre-order is an open secret. Head over to Hammerhead.io, and you can lock in your spot for the first run with a refundable $99 deposit.
In fact, Hammerhead is also offering a trade-in deal, so owners of a Karoo 1 can pre-order the new Karoo 2 to upgrade, and they can exchange their old (functional) device and deduct $120 off the new one. Full details on the trade-in are available here.
Hammerhead Karoo 2 – pricing & availability
The new Hammerhead Karoo 2 has a retail price of $399 (the same as we last saw the Karoo 1 being sold), and the first new devices will begin shipping to early buyers in late October 2020. Buyers who pre-order will get a code to credit to the final purchase, which will then need to pay the remaining $300 to get their early shipment this autumn.