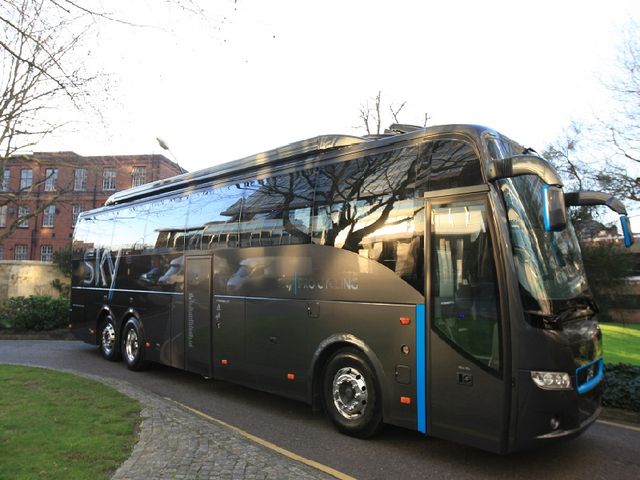 Team Sky sent us a link to their team bus photos, and it's one sweet ride.  Here's the blurb:
Dave Brailsford, Sky Team Principal, employed designers who had formerly worked with F1 teams Honda and Benetton to 'Pimp-My-Ride' the traditional team bus concept. They completely gutted two brand-new Volvo 9700s and started from scratch. Their vision: to ensure everything in the bus makes the riders' recovery time off the bike as relaxed as possible.

Nine leather seats, each with their own Sky+ (a UK TiVo-style service) box and space to stow the team-issue iPhone and Macbook Pro, can tilt and swivel a hundred different ways in the main cabin. They even feature (electronic!) retractable calf support. A full multimedia set-up, projector and screen are available for team talks, and there's a mood-lighting system developed with the team psychiatrist to enhance the riders' focus. At the back, meanwhile, there's a meeting room that doubles as a massage area, as well as the all-important showers, with specially lowered floors so that even Bradley doesn't have to stoop to wash the road dust from his hair.

Frankly, it all verges on the over-the-top – a cross between the A-Team van and a James Bond car stuffed with secret contraptions – but nine track golds at the Beijing Olympics are testament to the efficacy of Brailsford's all-encompassing approach. Scarily, Team Sky even has a manager officially titled 'Head of Marginal Gains'. And, what with the teams' undercard seeming to gel so well at the Tour Down Under, it may not only be the bus that'll be making an impression this season.
Photos of the inside after the break…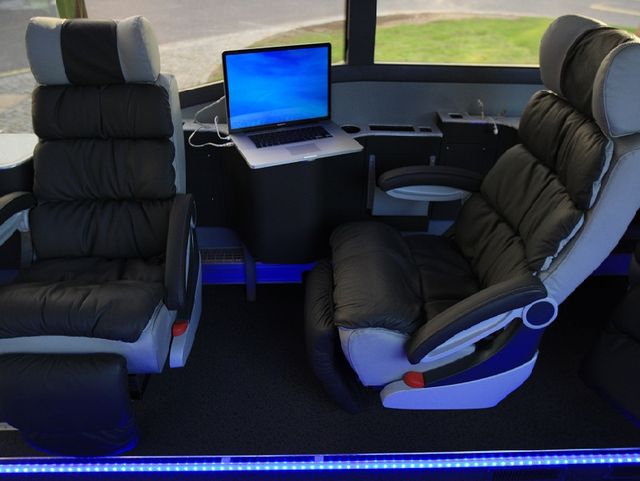 If they'd only known Apple's probably dropping some hot new MB Pros this year with waayyy faster chips…oh, wait, they have a massive budget.  That chair looks more comfortable than anything in my house, perhaps  including my bed.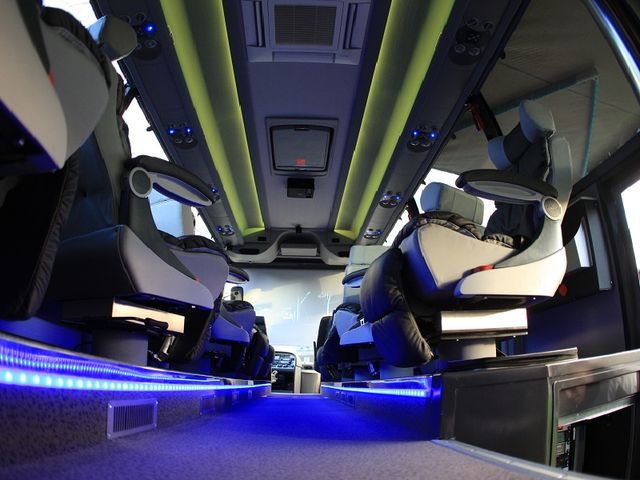 Altogether, it took 9000 man hours – approximately four months – of blood, sweat and toil to get the machines kitted out.  Read their full blog entry about this rig here.