Choosing the right cross country tires for your XC mountain bike can make you faster, make your bike lighter, and seriously upgrade its performance on race day. If you're new to the sport, check our complete Mountain Bike Tire Tech explainer here to learn more about casing, construction, and tread patterns first.
When it comes to XC tires, your options tend to be on the racier side, but there are still plenty of tires ready to handle more aggressive trails. You'll find everything from high-TPI "race ready" tires that trade protection for weight savings and compliance, to "trail rated" tires that simply use a faster rolling tread design and compound.
Either way, the tires below are all designed to minimize rolling resistance and help you go faster. From rigid singlespeeds to hardtails to short travel, full-suspension mountain bikes, these are the best XC MTB tires for different riding conditions and styles…
After breaking it in on local trails, we raced the Kenda Booster Pro in Israel's Samarathon MTB Epic stage race, which covered miles and miles of flat hardpack, sand, rock slabs, and everything in between.
That was 2019, and we're still riding the same pair of tires on our local trails…they're that durable. They also roll extremely fast and quiet, even with an aggressive (for XC) tread and grippy single-compound rubber that corners reliably on a wide variety of surfaces.
They come in TR (Tubeless Race) and SCT (Sealant Compatible Tire). Both are tubeless, and both use a supple 120tpi casing. But the SCT versions add an extra nylon fabric layer from bead to tread cap to improve tubeless performance and add a bit more protection against sidewall cuts. It adds about 70g per tire, but if you're racing a marathon in a foreign country, that's peace of mind worth carrying.
Not only are these some of the lightest XC tires on the market, they also come in the widest variety of sizing. From kid-bike-friendly 20-inch options to 29ers, and 2.2″ up to 2.8″ widths, there's literally something for everyone.
Style: All-around racing
Tire Widths: 2.2, 2.4, 2.6 and 2.8
Front/rear-specific: No
Wheel sizes available: 20″, 24″, 26″, 27.5″, and 29″
Tire bead: Folding
Tubeless Compatible: Yes
Weight: 598g (claimed, 29×2.2 TR), 670g (claimed, 29×2.2 SCT)
Price: $64.95
PROS: huge size range, lightweight, durable, fast, grippy
CONS: Not great in mud

 BEST DRY CONDITIONS TIRE: Maxxis Aspen 
The Maxxis Aspen is a favorite amongst Bikerumor editors (and a race favorite of former world champions like Kate Courtney and Nino Schurter) as a solid all-around tire that can withstand tough singletrack…as long as it's dry.
It has a racy, low-profile design that can handle the ride to the trails just as well as technical terrain. Dual compound rubber and bigger horizontal side knobs offer steady cornering traction. A unique mix of thin paddles and ramped blocks fill in the firmer low-profile center section to help it roll really fast and climb mixed terrain surprisingly well…again, as long as it's dry.
All versions of this tire use a very supple 120tpi casing, yet start at just $50. And they set up tubeless really easily.
If you want the racy benefits of the Aspen tires for burlier terrain where you could use a bit more cushion, the Aspen is also available in a 29×2.4″ Wide Trail XC version that adds their EXO sidewall protection. This one's designed for 25-30mm internal width rims and adds a ton of extra traction, just make sure it will fit in your frame and fork before you buy.
Style: Hardpack, Dry
Tire Width: 2.25″ and 2.4″
Front/rear specific: No
Wheel sizes available: 29″ only
Tire bead: Folding
Tubeless Compatible: Yes
Weight: 585g (claimed, 29×2.25″), 720g (claimed 29×2.4″ EXO)
Price: $50-100
PROS: Fast, light, and race-ready; easy to set up as tubeless
CONS: Definitely only for dry conditions

If course conditions get a little gnarlier, the Schwalbe Racing Ray & Racing Ralph combo are up to the task. It's a front and rear combo with unique tread designs optimized for either end of the bike. And we'll explain why below, but first…Schwalbe's options need a quick explainer:
Schwalbe's Addix compounds come in four varieties, but their XC tires stick to Speed (red) and SpeedGrip (blue). From there, they offer five different casing constructions. For XC, you'll find Super Ground (3-layer casing + full puncture protection) and Super Race (2-layer casing + minimal puncture protection under center treads only), both 67tpi. Then choose between Evolution (best, easiest tubeless setup) or Performance models.
The lightest, fastest, and most supple is going to be the Evolution/Speed/Super Race, shown here on the bike, which uses their tan/transparent LiteSkin sidewall to save even more weight.
The Racing Ray is designed specifically for front wheels, with longer knobs in the center and transitional area to hold a line through fast corners. Bigger, taller side knobs manage more technical, rougher courses with mixed terrain and conditions.
The rear wheel-specific Racing Ralph gets perpendicular "paddles" for maximum traction under acceleration and braking, with small sipes to help them grab the ground despite their low profile.
Few XC tires are truly 'all-weather,' but this combo's ability to fight through a little slop is impressive for the category.
Style: Varied conditions
Tire Width: 2.10, 2.25, 2.35 options
Front/rear specific: Racing Ray – Front  / Racing Ralph – Rear
Wheel sizes available: 26″, 27.5″, and 29″
Tire bead: Folding
Tubeless Compatible: Yes
Weight – Racing Ray: 640g – 750g (claimed, 29ers, depending on size)
Weight – Racing Ralph: 675g – 750g (claimed, 29ers, depending on size)
Price: $65-95
PROS: Easy tubeless setup, handles aggressive and wet terrain well
CONS: Expensive

It's nearly impossible to find a folding XC mountain bike tire for under $40, but luckily, brands like Vittoria are making budget-friendly wire-bead versions of some of their top tire models. At $30 per tire, the non-folding wire-bead version of the Vittoria Mezcal XC tire is a great choice for riders on a budget.
A unique center line tread pattern helps it roll fast and smooth on pavement, with siped directional lugs and blocky side knobs taking control when you hit the dirt. It even clears lite mud surprisingly well. This combo makes the Mezcal a great all-arounder for new riders and a perfect upgrade from stock tires on entry level bikes.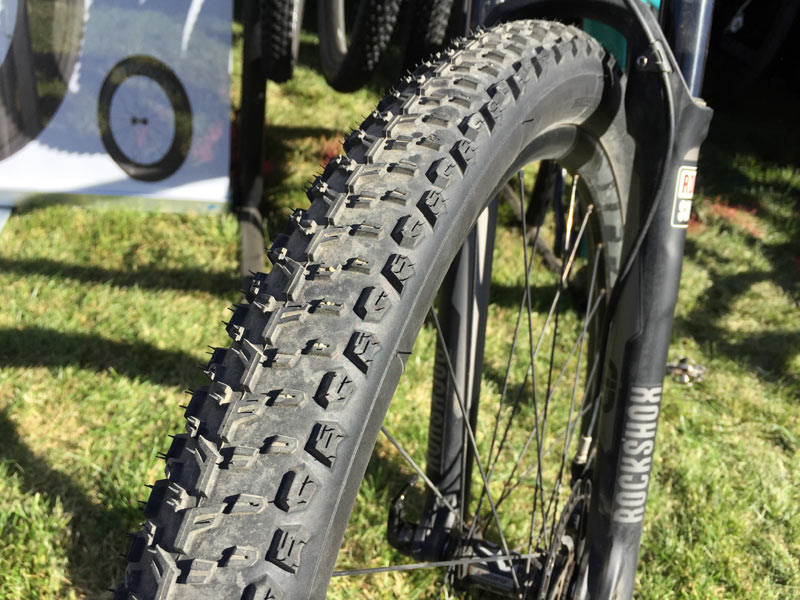 The wire bead version gets a more durable rubber compound, too, so you'll likely get years of use out of it, making it even better for riders on a serious budget.
If you want to upgrade, opt for the folding-bead Tubeless TNT version for pro-level suppleness, grippier Graphene rubber compound, and lighter weight…but it comes with a much higher price tag of $70 per tire.
Style: All-around
Tire Width: 2.1, 2.25, 2.6
Front/rear specific: No
Wheel sizes available: 26″, 27.5″ and 29″
Tire bead: Rigid
Tubeless Compatible: No
Weight: 755g to 1070g, depending on size (folding bead versions are lighter)
Price: $30
PROS: Inexpensive, capable & versatile tread pattern is great for newbies
CONS: Not tubeless compatible, heavy

The Specialized S-Works Renegade was already a Bikerumor staff favorite, but the recent tread pattern makeover has given it a bit more bite. Former World Champion Annika Langvad raced the Renegade on her rear wheel for years, though it technically is optimized for both front and rear.
This latest iteration uses a motocross-inspired block-in-block construction on the side knobs, which help it dig into softer, looser terrain and improve cornering grip. The center knobs are ramped, flat, and lower profile to roll faster in the straights.
We like the tighter tread pattern of this new version, they feel like they have more of "get up and go" attitude that we can push harder in the corners thanks to a more predictable limit. The downside is they wear a little more quickly, and once the edges have rounded off a bit, the handling gets noticeably less sharp.
Despite its updates, it sticks with a 60tpi casing, but does include a light layer of puncture protection…which has definitely improved flat protection. You get a choice of S-Works (dual compound) and Control (single compound) models. However, you have your choice of the firmer T5 or grippier T7 compound for your Control tire, plus a slight bit more puncture protection.
Style: Hardpack
Tire Width: 2.2″ and 2.35″
Front/rear specific: No
Wheel sizes available: 29
Tire bead: Folding
Tubeless Compatible: Yes
Weight: 615g-645g (claimed, Control T5 model, depending on size)
Weight: 570g-590g (claimed, S-Works model, depending on size)
Price: $70 (Control) – $70 (S-Works)
PROS: Really fast tire on hard dirt and technical pedaling sections
CONS: Wears a little faster than others, not ideal for mud

How to choose the best cross-country MTB tire
The biggest issue with XC MTB tire choice boils down to choosing the right size. You want to find a tire that fits your wheel—and of course, your riding style. MTB tires are labeled with wheel size and tire width (so will be listed as "29 x 2.25" or "27.5 x 2.4," et cetera).
Know your wheel size: This is the first number on the tire. Does your MTB have 26-inch, 27.5-inch, or 29-inch wheels? Simply put, you have to stick to this number, a 27.5-inch tire can't squeeze onto 29-inch wheels no matter how strong your hands are. Pretty much every modern cross country mountain bike is using 29er wheels because they just roll faster, but older bikes might be using something else.
Know how wide you can go: This is the second number on the tire. Mountain bikes will have a maximum tire width that they can fit. It might be tempting to try some "all trail" or "all mountain" tires that are wider than the standard 2.1-to-2.25-inches that cross-country mountain bike tires typically come in, but most cross-country mountain bikes and forks are only equipped to safely handle tires up to 2.25 inches wide.
More than that, and the tires may not fit in your frame. The general rule (and current safety standard) is 6mm of clearance between tire and frame/fork at all points. Wedging something in there that reduces that number increases the likelihood that your tire will rub the frame when the frame or wheel flexes under hard cornering or pedaling.
It also increases the likelihood of debris getting jammed in there and stopping you suddenly, which is a serious safety concern.
Know what type of trails you ride most often: Most of us won't ride particularly muddy trails unless we're racing—and even then, many local races will delay or reroute trails on rainy days to avoid damaging the trails.
In general, look for an all-around tire (which most of the tires on this list are), and skip semi-slick options unless you primarily ride slick rock, rail trail, or road with the occasional beginner-friendly singletrack. If you regularly ride pavement to get to the trails, tires with tighter spacing in the center section will roll way more smoothly en route.
Check the size twice before you hit Buy. As you may have noticed from this list, most of these tires are available in multiple sizes, multiple widths, and even multiple casings. Heck, some of these tires, like Vittoria's Mezcal, are even being developed into 700c gravel bike versions. While the casings will make a tire slightly more or less supple or durable, it's the width and size that are critical if you want them to fit your wheels and bike.
Frequently Asked Questions about XC MTB Tires
How do I know it's time to replace my MTB tires?
One indication is when you get a flat that's impossible to patch, like a rip in your sidewall. But otherwise, you'll need to pay attention to how your ride feels, and how your tires look. Over time, the rubber lugs will wear down and you'll notice that you're getting less traction as you pummel over rocks and roots.
There's no "replace after 5,000 miles" type of number on how far a tire can take you. The type of terrain you ride will cause a tire to wear out slower or faster, as will the type of rubber the tire's lugs are made with.
Ironically, pricier tires are more likely to wear out sooner, since they're typically made to be extremely supple and grippy…and because of that, the rubber wears out quicker, especially if you're riding on roads to and from the trails.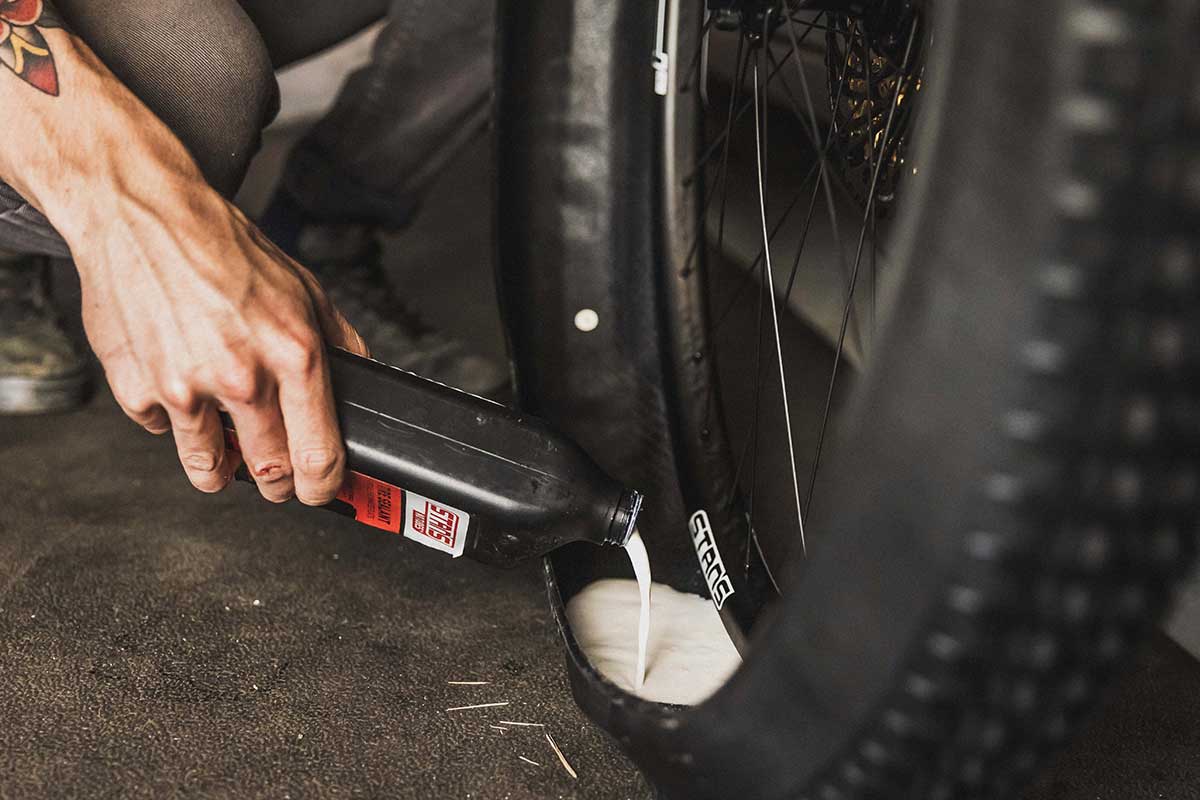 Should I go tubeless?
If you're somewhat mechanically-inclined and don't mind (potentially) making a mess to get them set up (or you're willing to pay someone to do it for you), setting up your tires as tubeless will let you run lower tire pressure—meaning better traction—and will help you avoid a lot of potential flat tires. The lack of a tube also saves weight and generally makes the ride more comfortable.
Unless otherwise noted, all of our recommendations here are tubeless-ready, meaning they need sealant to properly retain air…if you use them without a tube. All of the tires here can also be installed with a tube, whether for ease or because you needed to add one out on the trail to get home.
Most modern rims produced in the last five years are tubeless compatible, with most mountain bike rims now using a hookless design for even easier setup. However, not all wheel/tire combinations are optimal for going tubeless, so if you're running older wheels or rims, check the manufacturer's website for compatibility.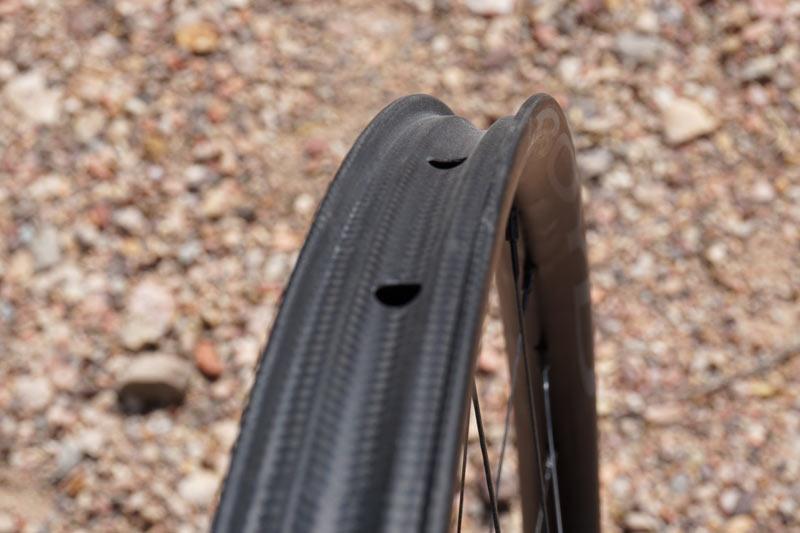 What about tubular mountain bike tires?
Nope.
Really? Why not?
The easy answer is because almost no brand offers them anymore. The real answer is because they're super expensive, if you flat your race is over, and they're much harder to change out should course conditions change. Also, good luck finding rims/wheels to put them on.
How much do MTB tires cost?
Mountain bike tires can be as cheap as $30 per tire, or as pricey as $150 per tire. Somewhere in the middle is the sweet spot: At around $50 to $70, you may sacrifice some weight savings and suppleness, but you'll get a durable tire that should handle most conditions gracefully.
Can I run different tires for my front and rear?
Absolutely! In fact, many brands offer front- and rear-specific tires and encourage mixing and matching. That's why in this roundup, there are two tire front-and-rear mountain bike tire combinations listed as best-of.
These combinations are designed to offer better lateral (sideways) bite and faster rolling up front, giving you more accurate steering control. In the rear, the knobs are shaped and angled to prioritize acceleration and braking, but for XC they're still going to roll fast and hold their own in a corner.
Some brands also offer semi-slicks (like Schwalbe's Thunder Burt, which we raced at the True Grit Epic in St. George, UT) that use smaller, more tightly spaced knobs that work great for rear tires when the ground is really dry and hard, like on Moab's slickrock. So, you can mix and match to create your own pairings based on the terrain and weather.
That said, all of the non-paired tires listed here work great front and rear, but we wouldn't put a front-specific tire on the rear of our mountain bike…or vice-versa.
Are those weights for real? My tires are so much heavier!
Well, most "mountain bike tires" fall into the general purpose trail category and have more aggressive tread blocks/knobs and more protective casings. And most of those are now 750g to 900g.
By comparison, these XC tires might seem really light, and they are, but there used to be sub-400g semi-slick race tires back when we rode 26″ wheels with tubes. And they sucked. Anything under 600g for a 29er XC tire is going to have compromises somewhere, usually in how much protection they offer against punctures and cuts.
Still have questions?
Have more questions about what tires you need for your mountain bike, or confused by some of the terminology? Check out our Mountain Bike Tire Explainer article to learn everything you need to know about MTB tires, from how to choose between XC, Trail, Enduro, All-mountain, or DH; the differences between each style and size; and how to look at lugs and gauge the best riding style for every tire.
Leave any other questions in the comments and we'll do our best to answer them. And let us know what your favorite XC tires are and why!